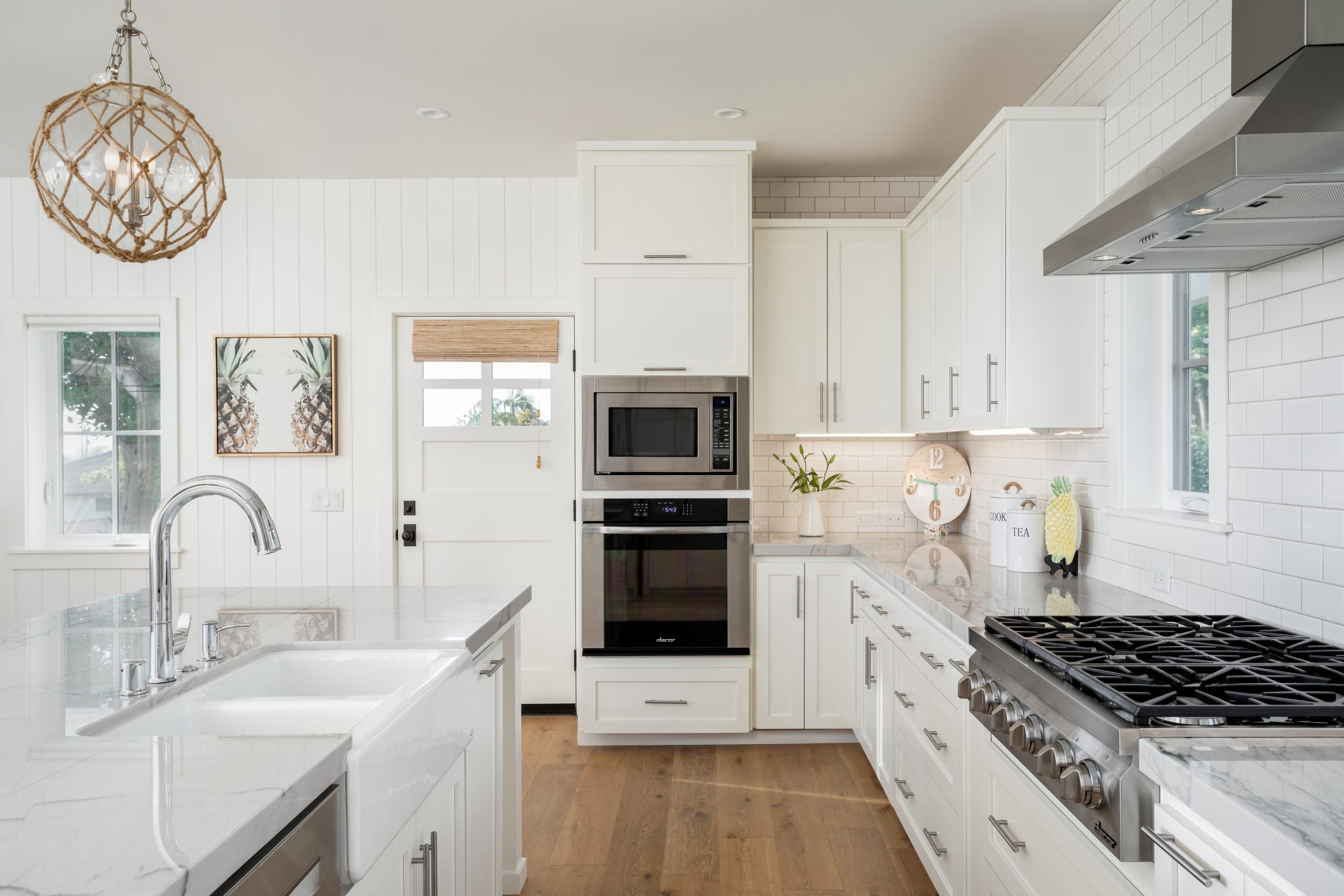 Top of the Line Kitchen Cabinetry by I&E Cabinets, Inc. in Van Nuys, CA
I&E Cabinets, Inc Cabinetry Expertise
I&E Cabinets, Inc is a distinguished brand designing, manufacturing, and installing high-quality cabinets for kitchen, bathroom, and commercial spaces. For kitchen remodeling, the company has an extensive portfolio to give clients a glimpse of what to expect. The top-of-the-line kitchen counter options include quartz and granite, Silestone, solid surfaces, Caesarstone, and countertops. These quality and well-designed cabinet products ship nationwide.
Established in 1982, I&E Cabinets, Inc's long-term mission is nurturing homegrown skills and dreams. The Los Angeles-based cabinet maker holds a California contractor's license and BBB accreditation with an A+ rating. This family-owned and managed company is also bonded and insured. The contact person handling communications is Dave Alan. I&E Cabinets, Inc enjoys positive reviews on sites such as CitySearch, Trustlink.org, and YouTube Review.
I&E Cabinets, Inc Kitchen Cabinet Services
I&E Cabinets, Inc customer's cabinets are a step ahead of those sold in home stores and prefabs made by kitchen contractors. Kitchen cabinets endure many beatings ranging from overextended storage to oil splashes and spills on the surfaces. I&E Cabinets, Inc. kitchen remodeling team can handle complex designs and meet tight schedules. Their elaborate refacing service can erase various surface-level problems and restore the cabinet to top shape, and the service is up to 50% cheaper than whole kitchen cabinet replacement.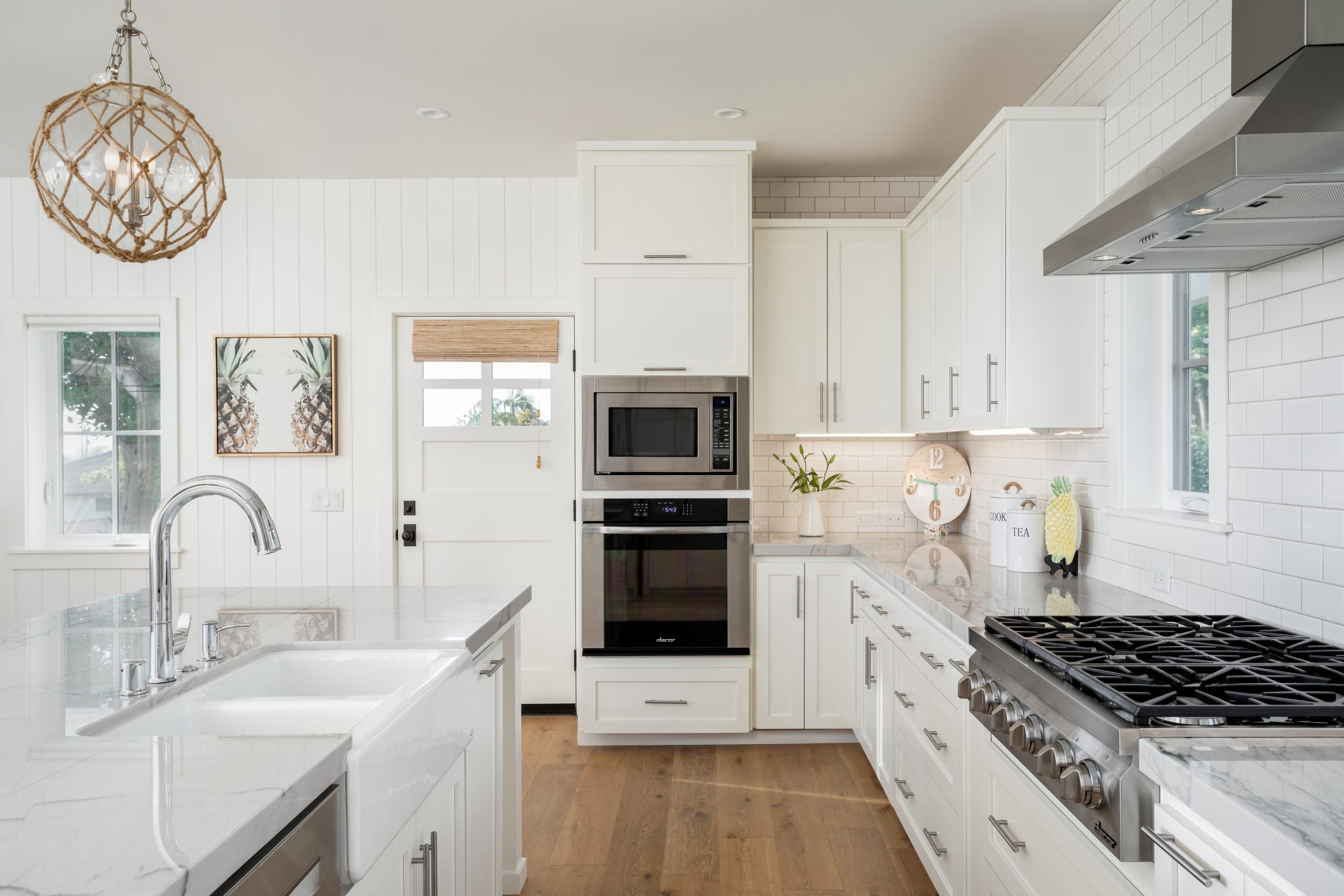 I&E Cabinets, Inc's commercial custom cabinets are highly ideal for custom commercial displays, commercial kitchens, and schools. The company promises to do an excellent job installing prefab commercial cabinets and custom commercial cabinets during the first take. That guarantee is critical in saving time and money and ensuring quality service delivery prevails at all times. Their residential custom cabinets can fit well in high-end residential apartments and condominiums, custom closings, and kitchen and bathroom remodel.
The most compelling reasons to choose the Los Angeles-based cabinet maker are the opportunity to obtain direct deals, high-quality custom cabinets, excellent financing, and order full-service kitchen remodeling. Customers also enjoy the best warranty anywhere by leading custom cabinet manufacturers. I&E Cabinets, Inc kitchen remodel clients have many positive things to say about the company and its workmanship. The most outstanding are beautiful kitchen cabinets, cheapest quote, and accommodative kitchen cabinet installers.
Contact I&E Cabinets, Inc.
I&E Cabinets Inc's office is centrally located at 14660 Raymer Street, Van Nuys, CA, 91405. To speak to a company representative call, 888-962-3962. The company is helping customers bring to life residential, commercial, and kitchen remodeling ideas at customer-friendly rates. Their target market stretches from Los Angeles to surrounding counties, such as Riverside County, Orange County, Ventura County, and San Bernardino County.
Media Contact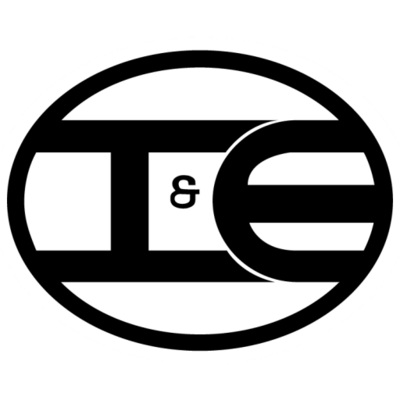 Company Name
I&E Cabinets, Inc.
Contact Name
Dave Alan
Phone
888-962-3962
Address
14660 Raymer St
City
Van Nuys
State
CA
Country
United States
Website
https://iecabinets.com/