Tiny home-owner shares simple kitchen storage hack
At Real Homes, we always have our ear to the ground when it comes to kitchen storage ideas. And we thought who better to ask than someone who lives in their own tiny home?
Caleb, 25, from Tennessee, shared a simple mason jar hack he uses every day in his 1995 converted school bus.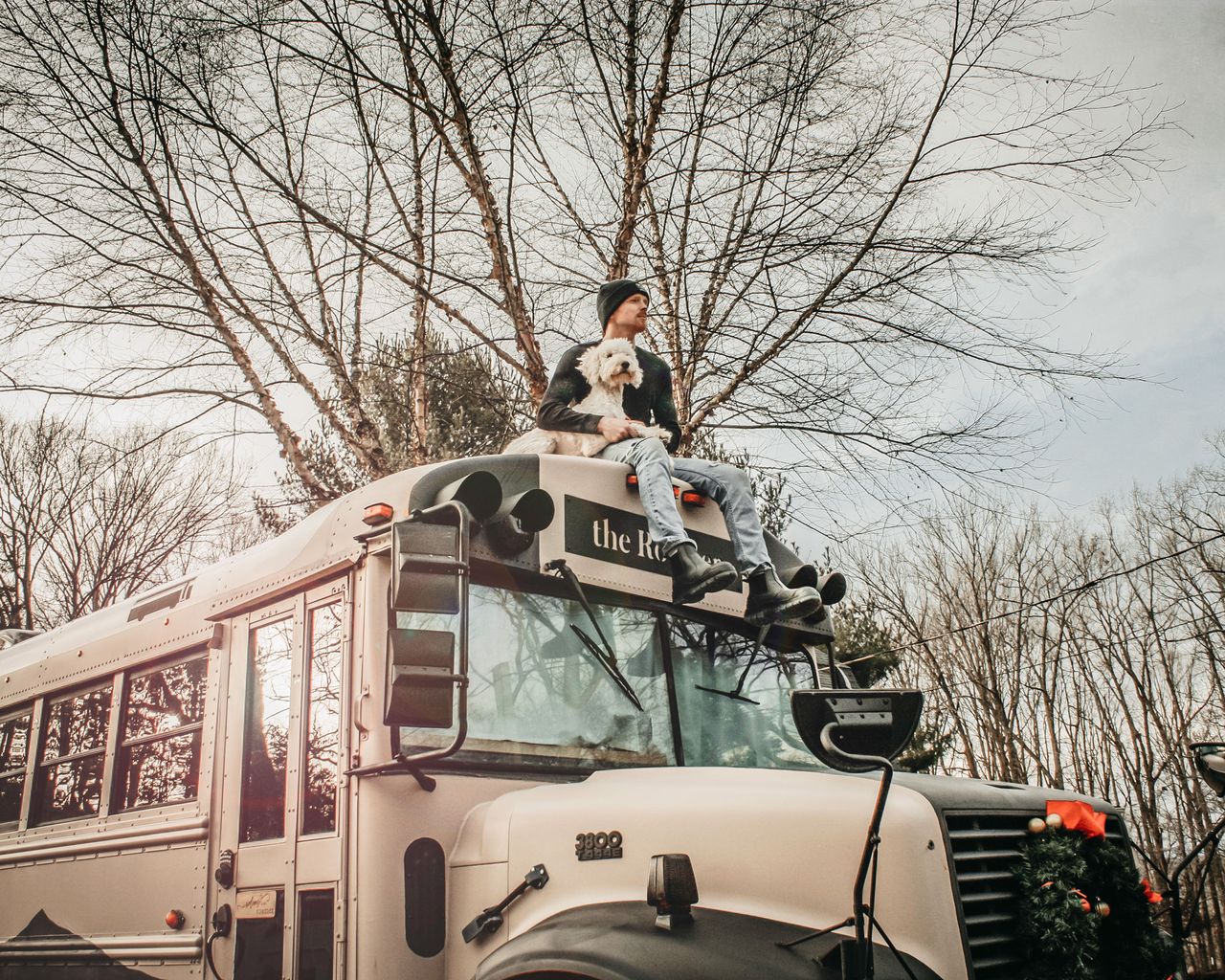 The Architecture grad student bought an old skoolie on Facebook Marketplace for $3,000, renovated it at a cost of $7,000, and never looked back.
Used to working with a small space, he has had to come up with various storage tricks. 'One of my favorite space-saving storage hacks is to mount mason jar lids on the bottom of shelves and screw the jar into them to have under-shelf storage,' says Caleb.
In the jars, he stores cupboard staples, such as marshmallows, rice, and porridge oats. 'I found mason jars on Facebook Marketplace and took the idea a step further by dropping lights into every other jar to provide ample light across my bar,' he adds.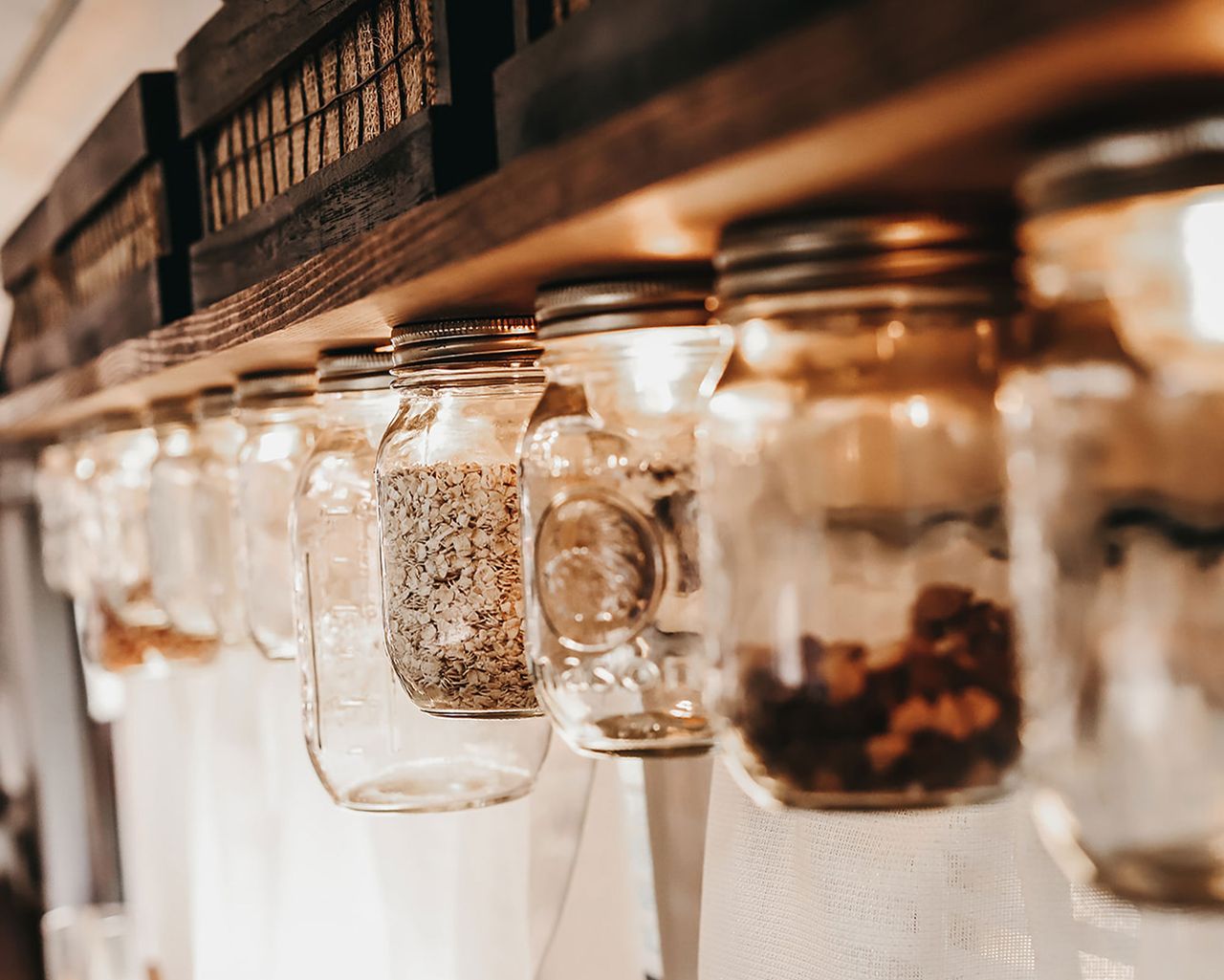 It's a handy, budget trick that helps keep things neat while bringing in some soft mood lighting at the same time. Looking to bring similarly cozy vibes to your space? Our lighting ideas for living rooms piece has loads of solutions.
Caleb also uses the jars that encase the lights as his drinking cups. 'They're always clean and empty for the light to shine through,' he says.
The master of multifunctionality also mentions that mounting them to the bottom of the shelf prevents any breakages when he's on the move. The simple trick takes an ordinary mason jar and transforms it into a light, a drinking glass that's always to hand, and, well, its original purpose as a food container.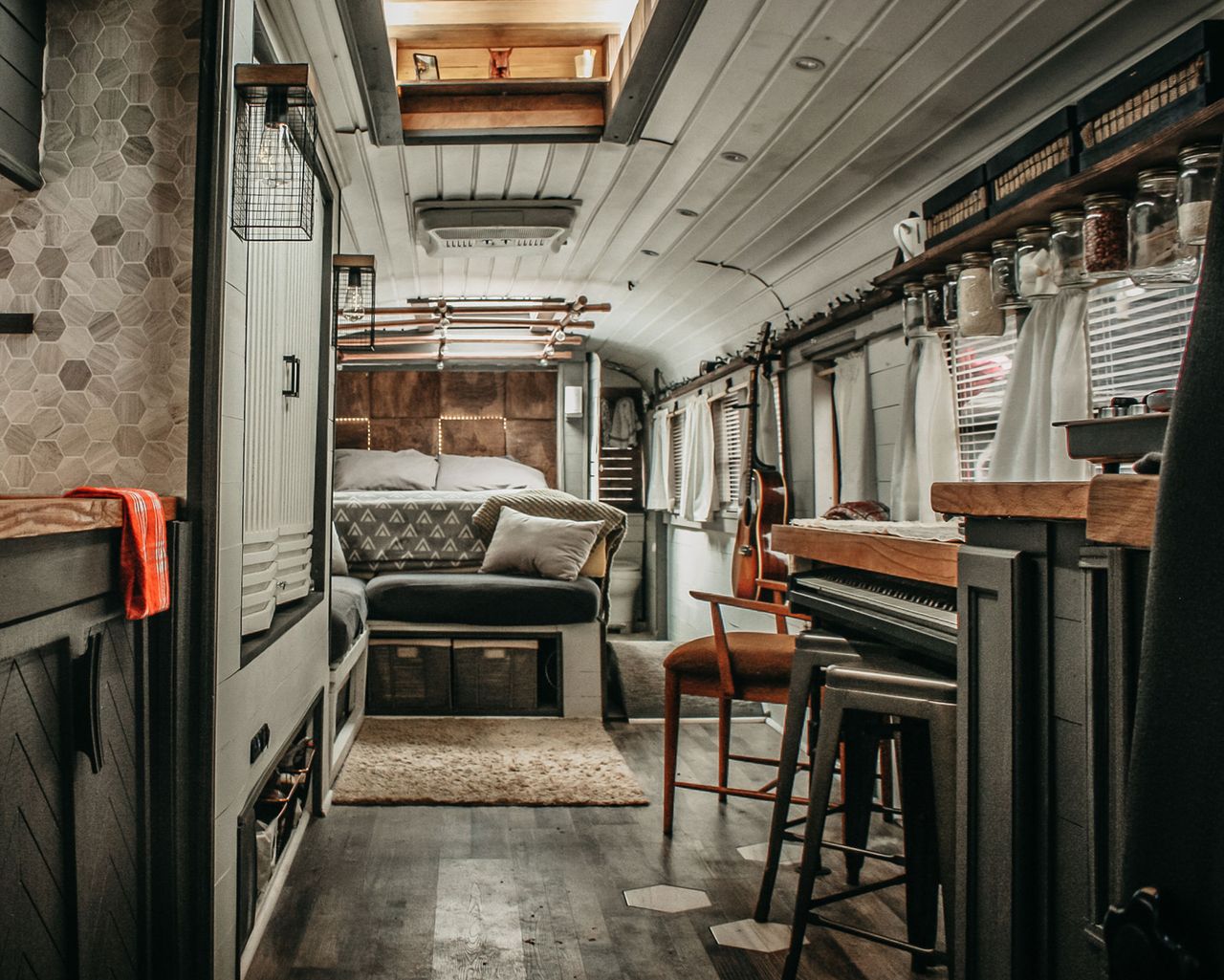 Speaking about the renovation more generally, Caleb tells us that converting a school bus was something he'd always dreamed about.
'Sparked by a friend's similar project, I set out to prove to myself that I could live more simply with secondhand objects, within my means – and learn how to do skills such as plumbing, woodworking, and electrical work.
'As a graduate architecture student, I knew these skills would come in handy down the road,' he tells us. Follow his journey on Instagram where he is @roamerhome.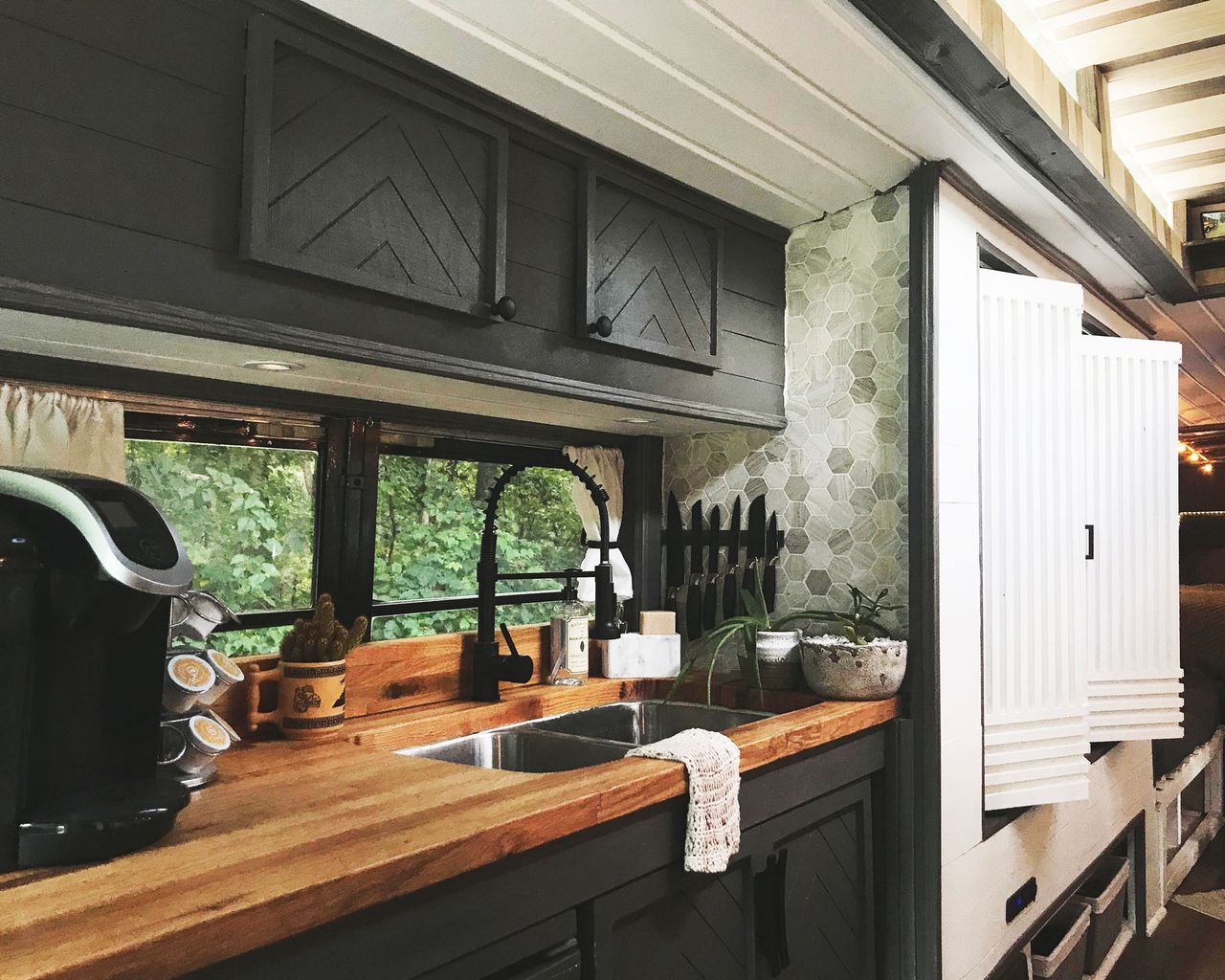 If you're feeling inspired, head to our small living room design ideas page for more ways to maximize a tight space.
Will you be trying the mason jar storage hack in your kitchen?