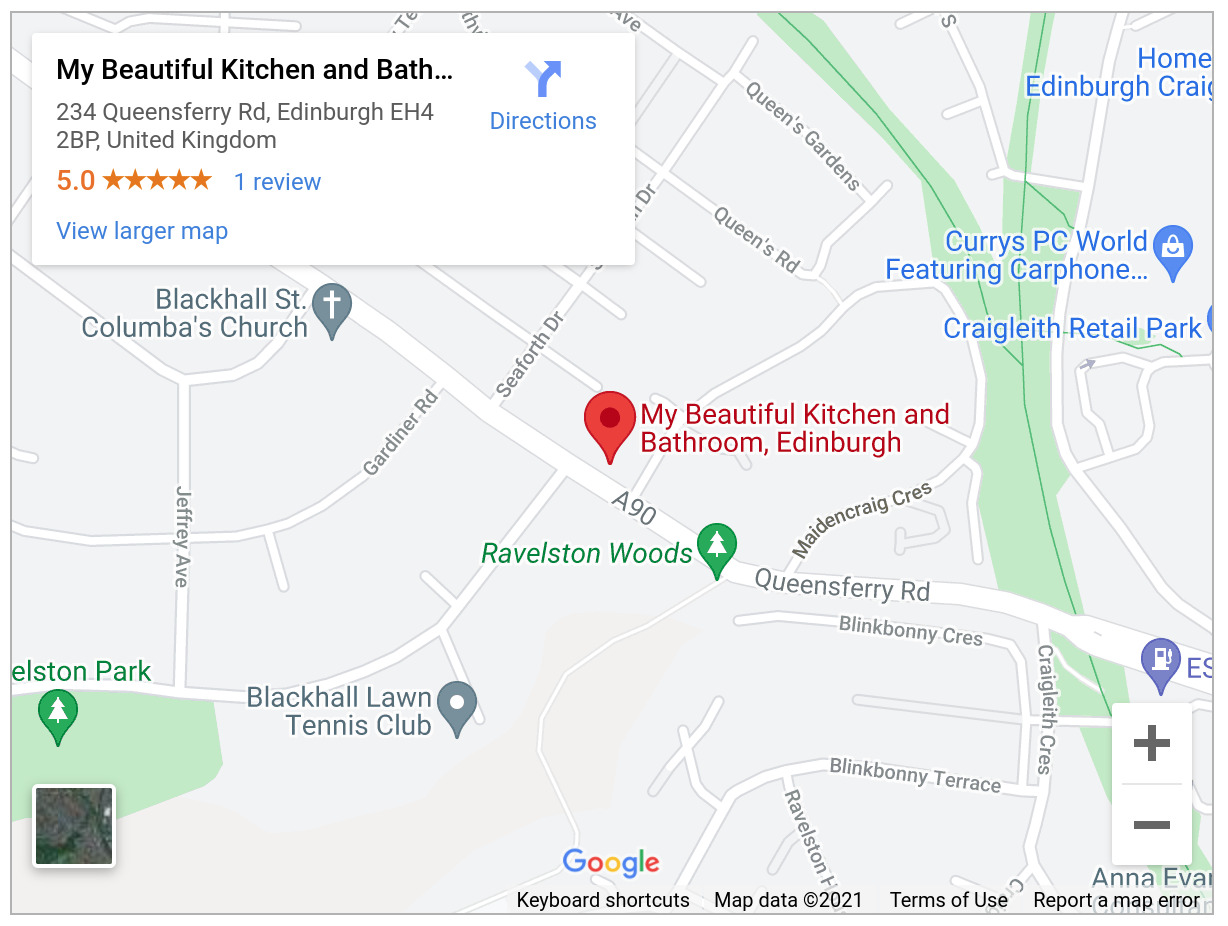 My Beautiful Kitchen And Bathroom Announces Launch of New Kitchen Showroom in Edinburgh
My Beautiful Kitchen and Bathroom is pleased to share that they have opened a new Kitchen showroom in Edinburgh in addition to the existing showrooms in Glasgow and Stirling. This bathroom and kitchen design company offers everything under one roof for bathrooms, kitchens, and bedrooms. The brand is known for its fascinating kitchen and bathroom designs and is currently offering both kitchen and bathroom packages to help customers with varied budgets and expectations. Their bathroom packages include Abercromby, Brodie, Crosby, Douglas, Edmonstone, and Fairlie. Each of these packages comes with a range of products and flexible choices, fittings, and fixtures. Customers can choose from the bath or walk-in showers, basin furniture, back-to-wall toilets, waterfall thermostatic showers, taps, radiators, shower screens, fixings, bath panels, ceiling panels, wall tiles, and flooring.
The Kitchen showroom in Edinburgh and other locations caters to the exclusive kitchen design needs. Customers can relax with feel reassured as the fully qualified interior designers start off with the initial design theme and ideas and get to work on creating their dream kitchens. At My Beautiful Bathroom and Kitchen, it is not about assigning spaces for cabinets and storage. Neither is it about choosing the colours. It is about creating functional spaces to serve the ultimate purpose of people working in beautifully organized and manageable kitchen. A wide array of creative designs as the teams are constantly innovating and brainstorming on the best layouts possible for their customers.
The design experts at the Edinburgh kitchen showroom can cater to any design requirement whether it is a modern kitchen, a traditional kitchen, an island kitchen with breakfast counters, U-shaped kitchens, or L-shaped kitchens. They have been offering services for over ten years now and they have nothing but compliments and recommendations to their credit. New customers who wish to know more about the work can enjoy 100s of video walkthroughs of completed projects, all of which are featured online. Their work speaks for itself in terms of quality and customer satisfaction. New kitchens or makeovers, no job is too complicated or too simple for them. They treat each and every project with a different perspective but the same attitude.
Most kitchen makeover projects are completed within a 5 to 10 day time frame depending on the complexity and includes the entire process. From stripping out to plastering, electrical to plumbing, flooring to splash-backs, everything is take care of and you can sit back and relax. The kitchen showrooms in Edinburgh are always open for customers. They could visit the showrooms anytime for a look around or arrange a pre-booked appointment on their website if they would like a design or quote and talk through their ideas in more detail. The website is now featuring the Top 10 Kitchen Makeovers that were recently handled by the creative designers here. It is not just kitchens and bathrooms that the firm specializes in. They also offer design and décor services for bedrooms, wet-rooms, Ensuites, and cloakrooms as well.
To learn more visit https://www.mybeautifulkitchen.co.uk/showrooms/kitchen-showroom-edinburgh/
About My Beautiful Kitchen & Bathroom
My Beautiful Kitchen & Bathroom is a family-owned and operated business built on traditional values, honesty, integrity, and excellent customer service. The company operates with three showrooms in Glasgow, Stirling, and the latest in Edinburgh in the UK.
###
Contact
My Beautiful Bathroom
Address: 234 Queensferry Road, Edinburgh, EH42BP
Phone: 0131-560-2332
Website: https://www.mybeautifulkitchen.co.uk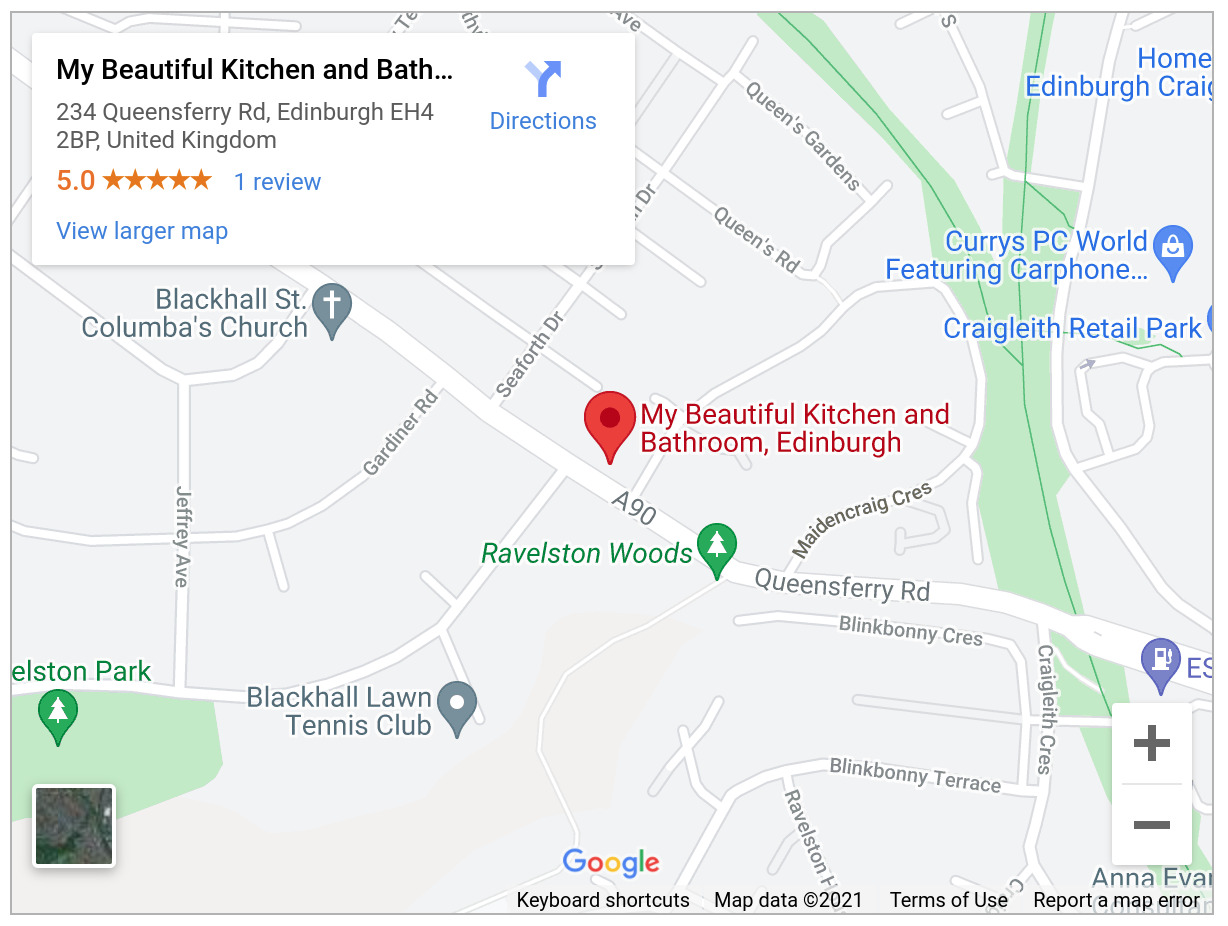 Source: 38 Digital Market News
Release ID: 22520
Original Source of the original story >> My Beautiful Kitchen And Bathroom Announces Launch of New Kitchen Showroom in Edinburgh
Content Disclaimer:
DISCLAIMER of Liability. IN NO EVENT SHALL OUR PR COMPANY BE LIABLE OR RESPONSIBLE TO YOU OR ANY OTHER PERSON FOR ANY DIRECT, INDIRECT, INCIDENTAL, CONSEQUENTIAL, SPECIAL, OR EXEMPLARY DAMAGES OF ANY KIND, INCLUDING WITHOUT LIMITATION, LOST PROFITS OR LOST OPPORTUNITIES, EVEN IF ADVISED OF THE POSSIBILITY OF SUCH DAMAGES IN ADVANCE AND REGARDLESS OF THE CAUSE OF ACTION UPON WHICH ANY SUCH CLAIM IS BASED, INCLUDING, WITHOUT LIMITATION, ANY CLAIM ARISING OUT OF OR IN CONNECTION WITH ANY OF THE CONTENT, INCLUDING, WITHOUT LIMITATION, AUDIO, PHOTOGRAPHS, AND VIDEOS, OR OF THE ACCURACY, RELIABILITY, OR LEGALITY OF ANY STATEMENT MADE IN OR OMITTED FROM ANY advertisement, sponsorship, endorsement, testimonial, opinion, or other product-related or service-related statement or review appearing in the Websites or in ANY post or article distributed via the Websites.