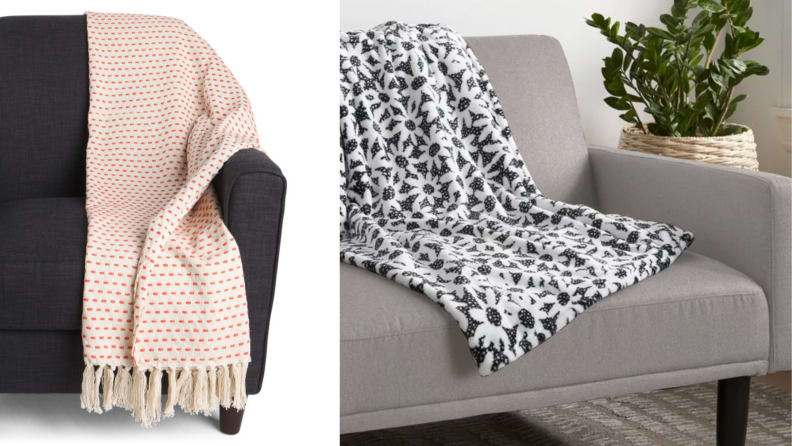 Ideas for dorm room decor to fit any budget
Back-to-school shopping is often stressful and time consuming, whether you're buying for kindergarten or college.
Plus, when you're headed to a dorm room for the first time, stocking up on the right appliances and room fixtures can really add up, as can dorm room necessities.
When it comes time to add your own personal style to your dorm room, don't worry. You can do this on any budget.
Dorm room décor doesn't need to break the bank. You can prioritize adding style through the items you use every day for comfort and organization. Then, add on to your space with personal elements that will really make the space your own.
We spoke to Farris Wu, founder and CEO of augmented reality interior design site Decor Matters, and Devin Shaffer, the lead interior designer at online interior design service Decorilla, for their professional insights on how to own your space.
Wu notes that style is just as important as functionality. "Making your dorm room feel like your home will contribute to your mental health, and may even have an impact on your entire college experience," he says. "Create a cozy and vibrant environment regardless of if you're in an apartment, dorm room, or home. Decorating your room can often be an escape from the stress of school work and life."
For some, though, decorating can incite stress rather than relieve it, but don't let that happen, says Shaffer.
"Set a direction for yourself. Look through different interior design styles and choose the one (or the mix) that you like the most," he says. "Create a new Pinterest board and collect pictures of rooms and objects you love."
To get you started, here are some easy, budget friendly dorm room ideas that will turn your space from drab to fab.
Get cozy with pillows and blankets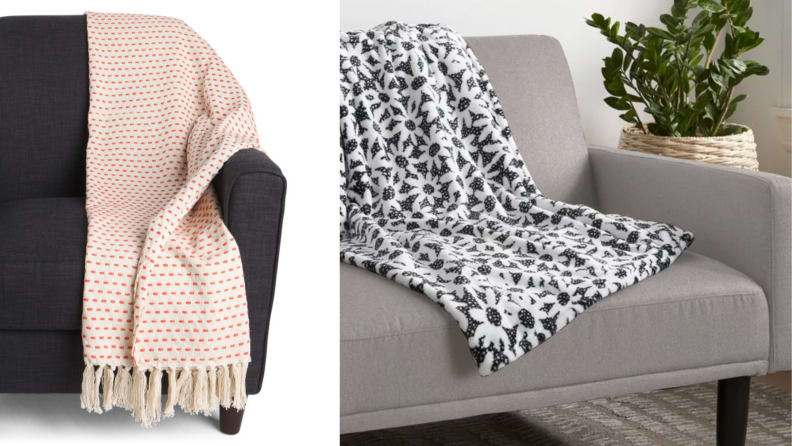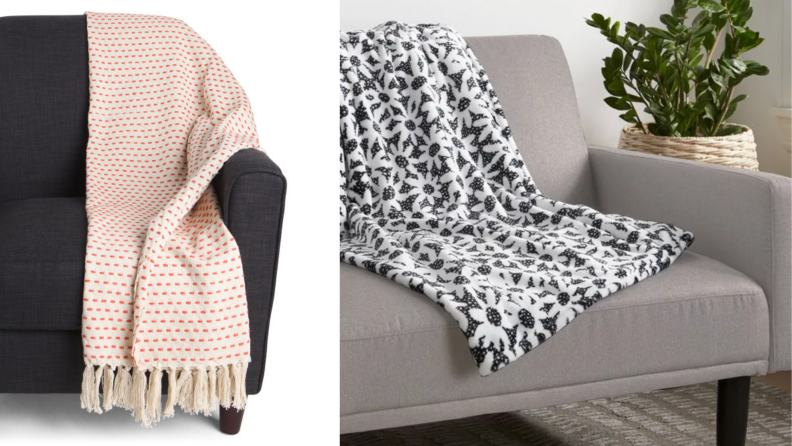 Most of all, you want your dorm to be a place of rest and relaxation filled with soft, cozy details that you can bundle up with.
Wu says, "Pillows and blankets are cheaper than full furniture items, and you can get more creative and unique with colors and textures. Layering in these pieces will make the dorm room feel more cozy and homey while away for college."
Upgrade your old fleece blanket to something more sophisticated like a chic throw, which will also add some texture to your room. Plus, it's a nice blanket to lay under while watching Netflix at the end of the day.
If you're a fan of super plush blankets, find one with a cute print that will pop. Plus, it'll be ultra soft when you need some extra warmth.
Keep your extra blankets in order by adding a woven basket to store your throws in when they're not in use. This helps keep your room organized while also adding something trendy to your space.
Pops of color matter in your dorm room décor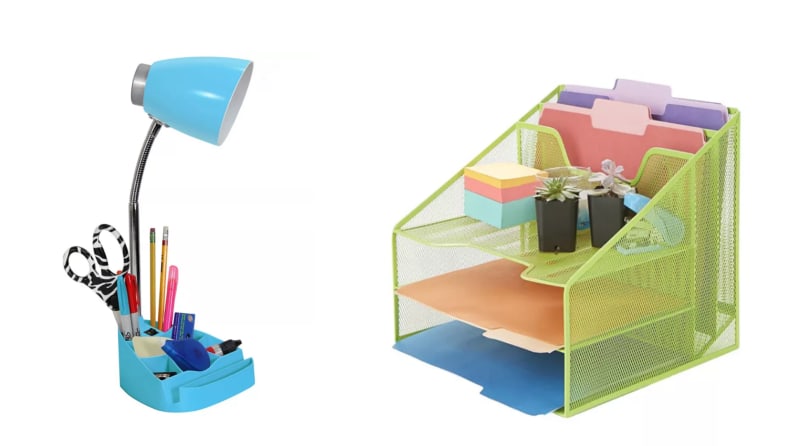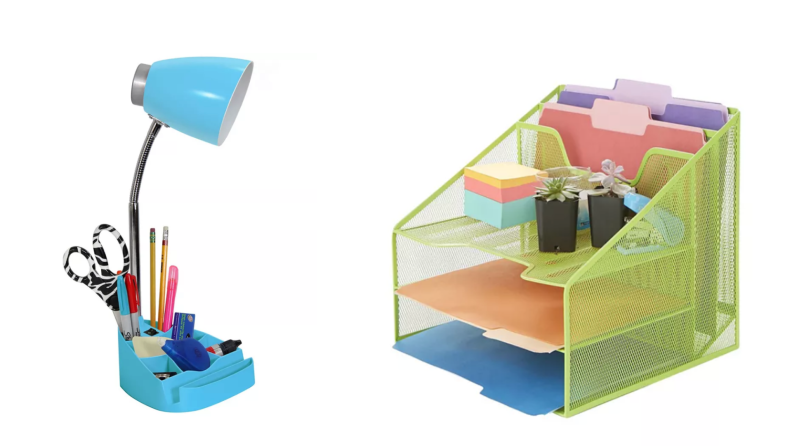 For most college students, a dorm room is a blank slate that includes nondescript, standard furniture. It's your job to dress it up.
Go for pops of color wherever you can, especially on items you were planning on using anyway. This is a great way of doubling down on items that you know you need, but that will add some extra color.
A fun desk organizer comes in a variety of colors and adds wow factor. Bonus points for adding a matching desk lamp to complete the look on your desk.
Lighting makes or breaks ambiance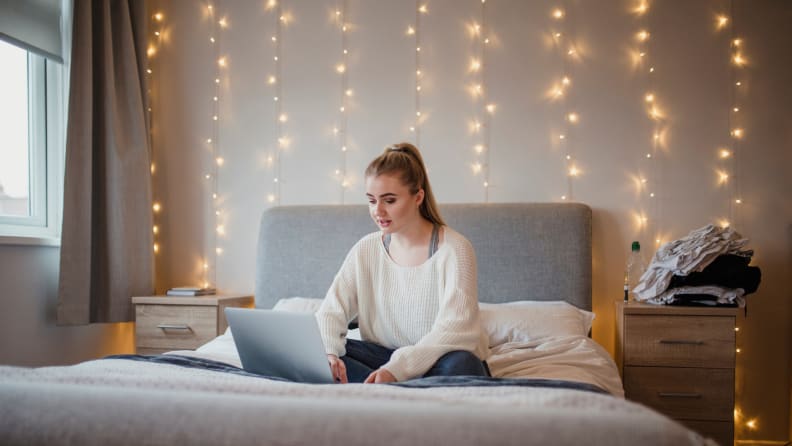 The overhead lighting in your dorm room won't provide the comfortable lighting you want or need, so when it comes to dorm-room living, you must bring your own.
Shaffer says, "Even the best room can be ruined by poor lighting. Do not let it be your room." Whether the lighting you choose is high-end or affordable doesn't matter.
Our favorite way to add lighting and décor on a budget is with a set of string lights. You can find great options under $20.
A battery powered option has an easy on and off switch, and it typically comes with a super flexible cord that you can use to wrap around your bed frame or tuck into a mason jar for a DIY lighting feature.
A set of lights that you can hang from the wall is a great option if you don't want to deal with multiple sets of lights to go around your room. These curtain string lights have multiple hanging strings attached to each other to create a waterfall of light. It is super easy to hang and offers a show-stopping visual.
Reflect your style by adding mirrors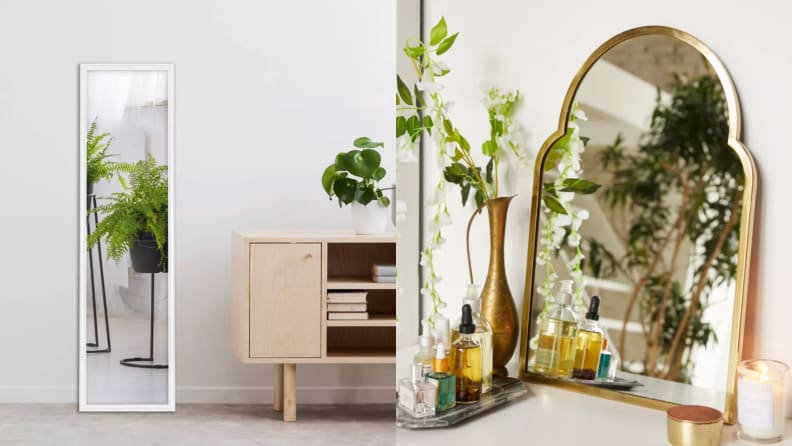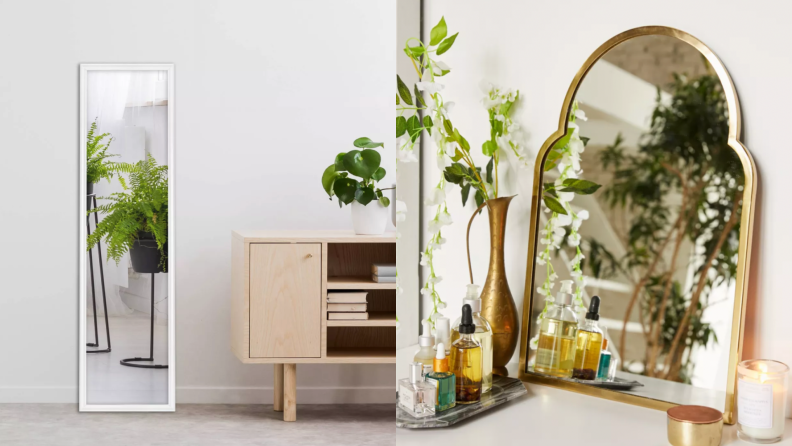 Adding a mirror to your dorm actually helps create space, says Wu.
"Mirrors give the illusion of both a larger and brighter space. Because mirrors reflect light, they help add more depth to corners and tight areas, while also seeming to enlarge them," he explains.
Go beyond a small vanity mirror and upgrade to something bigger for your dorm room décor. You can lean a wall mirror on top of a dresser to avoid any in-wall installation. One with a sleek, arched shape is functional and adds some art deco design flair.
Full length mirrors are also a great option if you have extra space in your room or in the hallway of a shared suite.
To take advantage of illusion, try placing a full length mirror in the corner of a room to help give some extra depth and dimension.
Hang a reminder of home and family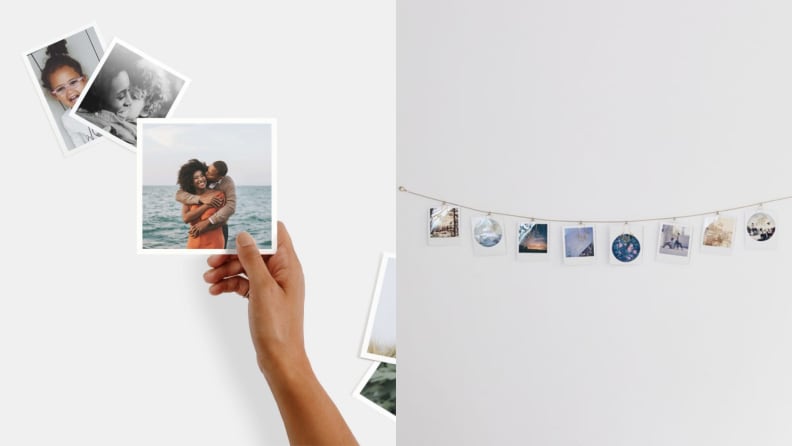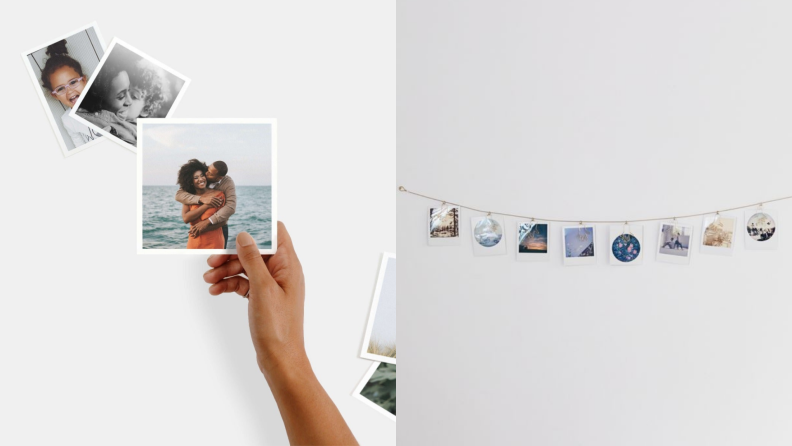 Wu tells us, "Your personal life and story are the best way to bring personality to the room. Placing pictures and art that hold sentimental value remind you that the space is yours and help you to feel at home while away from home."
Getting your favorite photos printed on a budget is a breeze, especially with an array of direct-to-consumer options. Prints from Artifact Uprising are less than a dollar per photo print and come in different sizes and the option to add borders.
Our Editor's Choice for online photo printing is Shutterfly, which come in a wide variety of sizes and start at around 15 cents for high quality prints that are easy to make.
You can get creative with how you choose to display your photos, too. For example, clip photo stands take up less space than a frame, and you can easily swap photos in and out. There are even photo clip banners.
Mini Command strips allow you to mount your prints on the wall to create a miniature gallery. Command strips are affordable and also remove without any damage to the wall or your prints.
Add some life with greenery (it doesn't need to be real!)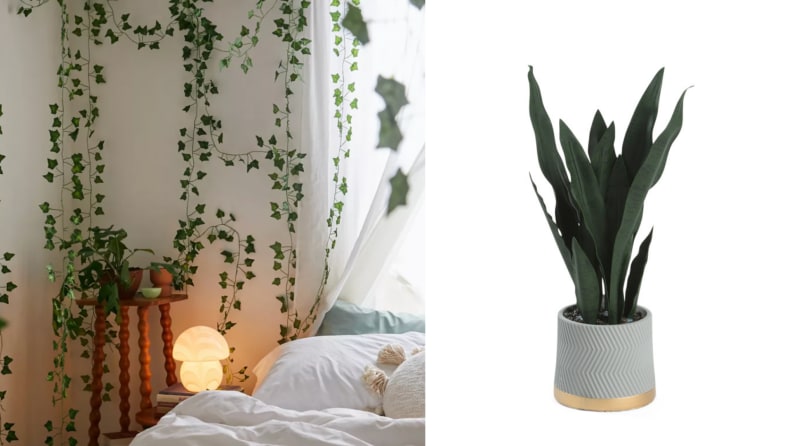 Let's be honest, the life of a college student gets busy. Between classes, extracurriculars, spending time with friends, and trying to take care of yourself—you'll wish you had an extra hour in the day.
The added responsibility of taking care of a plant may seem like an impossible feat, even though you may want a punch of life in your dorm room décor, so this is where fake plants come in.
Not only can they look just as lovely as a real plant, but they're often more affordable.
Try a realistic looking snake plant in a cute pot that you can put on a window sill or on top of a dresser.
Another great option is faux ivy vines that you can drape across windows and down walls to bring the outdoors to your dorm.
To really take your décor above and beyond, hang ivy vines with your curtain lights to create a dreamy wall scene. It will soon become a favorite photo-op background.
Don't forget to have fun with your dorm room décor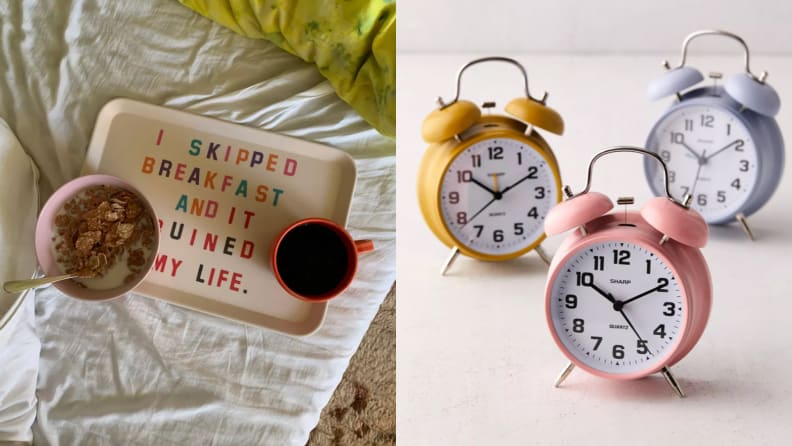 Small room accessories may seem unnecessary, but having them around your room will add a ton of personality to your space. They can be functional or perhaps exist only to put a smile on your face.
Choosing fun details like a vintage-inspired alarm clock adds a unique detail with a distinct aesthetic. Trays are a fun way to keep knickknacks organized, but they should have some character themselves.
Allow your friends to leave notes with a dual chalkboard and letterboard. Sure, you can also use it as a place to write out a to-do list and increase productivity; however, we like this as a way to add some customizable dorm room décor.
The product experts at Reviewed have all your shopping needs covered. Follow Reviewed on Facebook, Twitter, and Instagram for the latest deals, product reviews, and more.
Prices were accurate at the time this article was published but may change over time.