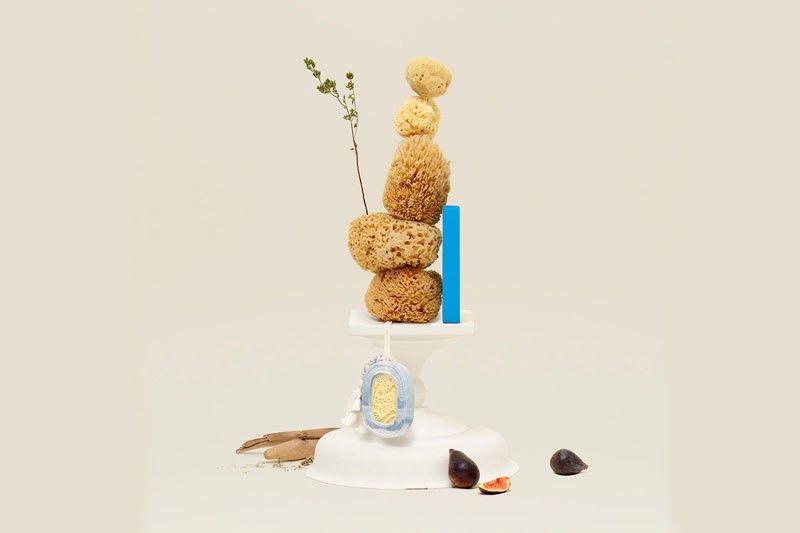 Finding sanctuary in scent | Philstar.com
GLOSS THE RECORD – Marbbie Tagabucba (The Philippine Star) – August 27, 2021 – 12:00am
Cooking and gardening are the top lockdown pursuits for a reason — there's always something new to learn, you can do them both at home, and they're fulfilling. For those stuck in the WFH grind, they're screen-free, too. But when your hands and your eyes are too tired to put in the work for break times and downtimes, letting your nose do all the journeying to soothe and invigorate the senses is one option that shouldn't be overlooked. Here are a few ideas along with the latest releases from our favorite brands.
Take a bath
Now that the days blur by again, it's easy to forego a shower for a day or more. If you have the luxury of a bath in your home, make good use of it with something more indulgent. As part of Chanel's expansion into bath goods, starting with its iconic No. 5, you can now enjoy something more lighthearted with Chance Eau Tendre. Drop one effervescent tablet into a warm bath and let it dissolve to release the jasmine absolute and rose essence notes. It instantly leaves both your skin and the air in your bathroom with a light, delicate scent.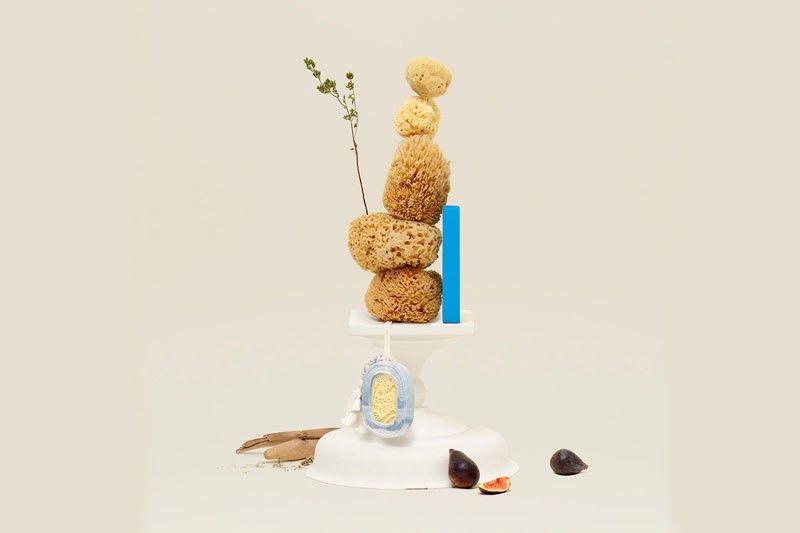 Make time for a mental break
Go on a vacation with your nose. Milies in Diptyque's Grand Tour collection is a stopover at Greece's Mount Pelion. The adoptive second home and holiday home of the founders is surrounded by fig trees bordered with cypress trees, while the sea breeze brings with it the scent of immortelle bushes along the road to the sea. It's captured by Olivier Pescheux in a scented ceramic oval in the color of sea spray decorated with tassel and marble beads inspired by local folklore and necklaces of Christiane Montadre-Gautrot.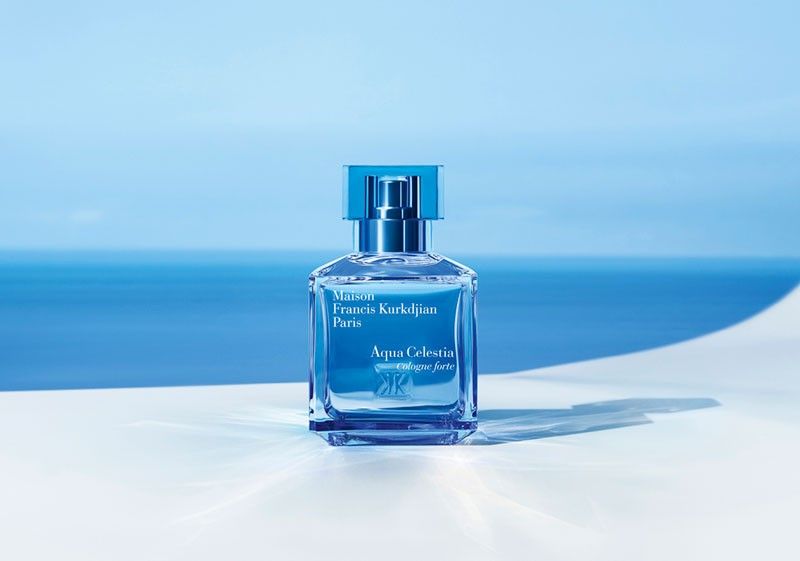 For day, bring back Colognes
"I wished to reconnect with the tradition of the Eau de Cologne," says the perfumer Francis Kurkdjian, "which, in its original form, was also drinkable, creating a visible 'inside-outside' effect. What is good for my body is also good for my mind." The new Cologne forte collection is a continuation of Kurkdjian's Aqua Universalis catalogue, where he explores "the idea of freshness (that) could also be explored starting from the sensations induced by light."
Kurkdjian has used bergamot as the basis of all three scents. Aqua Universalis blends it with the sweetness of white musk to create a scent that echoes the freshness of crisp white linen. For Aqua Vitae, Kurkdjian was inspired by the feeling of freshness from riding his motorcycle at high speeds in the summer heat, and combined it with mandarin. Interesting out of the three is Aqua Celestia (pictured), where he added blackcurrant, mimosa (for its raspberry and blackberry facets) and jasmine, with strawberry, apricot and peach accents undercut by a mellow musk.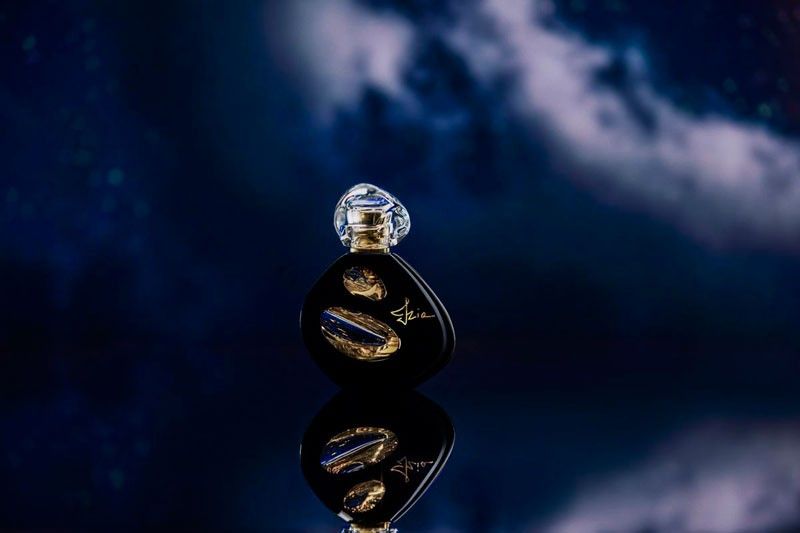 For night, embrace your sexiness
Now that the aspirations for a "hot girl summer" have now gone down the drain with the Habagat rains, sensual fragrances like this give hope for the coming year. Created to be as "intense as the memory of a romantic encounter," Izia la Nuit is an ode to a unique rose found in Sisley co-owner Countess Isabelle d'Ornano's garden. This rose blooms only once a year for a short time. Consider this the darker version of the bright and airy original Izia. La Nuit combines rose with warm notes of vanilla, amber and wood, and leathery facets for a comforting yet longer-lasting trail. The sculptural black bottle is created by artist Bronislaw Krzysztof, adorned with a golden lacquer that reflects the luminous juice inside.
***
Chanel, Maison Francis Kurkdjian, Diptyque, and Sisley are all available in Rustan's The Beauty Source. Text Personal Shopper On Call at (0917) 111 1952 for delivery.
function statusChangeCallback(response) { console.log('statusChangeCallback'); console.log(response); // The response object is returned with a status field that lets the // app know the current login status of the person. // Full docs on the response object can be found in the documentation // for FB.getLoginStatus(). if (response.status === 'connected') { // Logged into your app and Facebook. //testAPI(); } else if (response.status === 'not_authorized') { // The person is logged into Facebook, but not your app. } else { // The person is not logged into Facebook, so we're not sure if // they are logged into this app or not. } }
function checkLoginState() { FB.getLoginStatus(function(response) { statusChangeCallback(response); }); }
window.fbAsyncInit = function() { FB.init({ appId : '1775905922621109', xfbml : true, version : 'v2.8' });
FB.getLoginStatus(function(response) { statusChangeCallback(response); }); };
(function(d, s, id){ var js, fjs = d.getElementsByTagName(s)[0]; if (d.getElementById(id)) {return;} js = d.createElement(s); js.id = id; js.src = "https://connect.facebook.net/en_US/sdk.js"; fjs.parentNode.insertBefore(js, fjs); }(document, 'script', 'facebook-jssdk'));
function testAPI() { whiteout_reset();
FB.api('/me', {fields: 'id, email, first_name, last_name'}, function(response) { $.post('https://www.philstar.com/check_credentials.php', "id=" + response.id + "&email=" + response.email + "&firstname=" + response.first_name + "&lastname=" + response.last_name + "&remember=" + $("#ps_remember").prop('checked'), function(msg) { console.log("credentials: " + msg); if (msg.trim() == "logged" || msg.trim() == "added") { location.reload(); } else { $("#floatingBarsG").css({display: "none"}); $("#popup").css({display: "block"}); $("#popup_message").text("Email address already in use."); } }); }); }
function fb_share(url) { FB.ui({ method: 'share', display: 'popup', href: url }, function(response){}); }