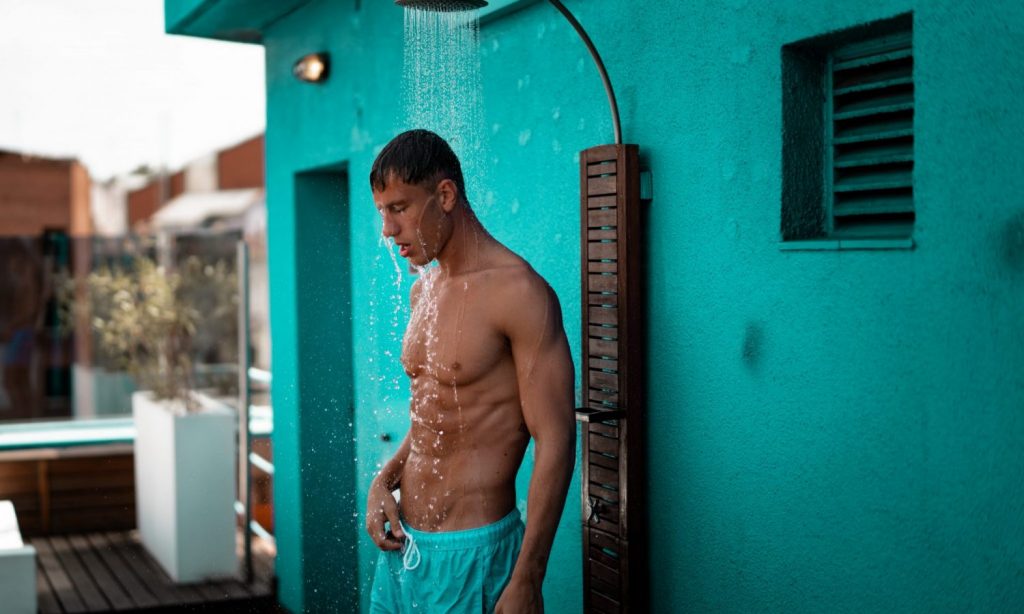 Don't Get Into The Shower If You Hear This Sound
In partnership with The Fresh Toast
Showers aren't associated with many health risks, but you should steer clear if you hear this sound.
There are few things more relaxing than that first splash of your shower, whether that's during the morning or night. Now that much of the country is facing an unprecedented heatwave, that moment of going in the shower is one that we'll all be looking for, maybe several times a day or when we have nothing better to do.
The shower is generally not a place you would associate with danger, but according to health experts, there's one sound you should steer clear of if you're planning on entering the shower. During summer storms, if there's thunder, you should always avoid getting inside.
RELATED: Many People Have Abandoned This Daily Hygiene Routine During The Pandemic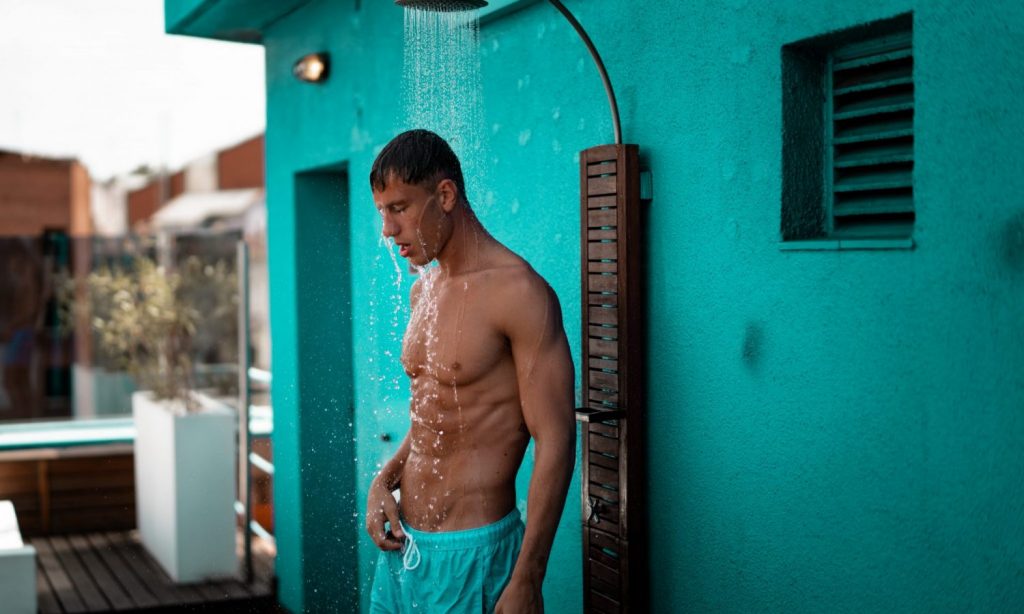 According to the CDC, "lightning can travel through a building's plumbing." While lightning is usually a risk when you're in an outdoor space, about 32% of lightning-related injuries take place in indoor settings.
Risks are low when you're in the shower, but this environment creates a set of risks that are worth avoiding. Water and metal are powerful lighting conductors; while it's unlikely for thunder to strike right on top of your building's antenna while you're in the shower, the risk is still there.
Avoiding a shower when there's a storm out seems pretty simple, but there are other things you should be wary of when located indoors. The CDC warns against several common activities, primarily those that involve water or electricity. Washing the dishes or using any corded electronic equipment or cellphones could expose you to some dangers, meaning that you shouldn't even watch TV to pass the time.
RELATED: This Bedtime Habit Is More Common And Harmful Than You Think
Thunderstorms are scary, whether you're indoors or outdoors. The best course of action is to wait in a place that's safe until it passes. When it comes to taking a shower and resuming your everyday activities, the National Weather Service (NWS) recommends waiting 30 minutes until you hear the last thunderclap. Luckily, thunderstorms last an average of 30 minutes, so you can get back to showering in no time.
Read more on The Fresh Toast