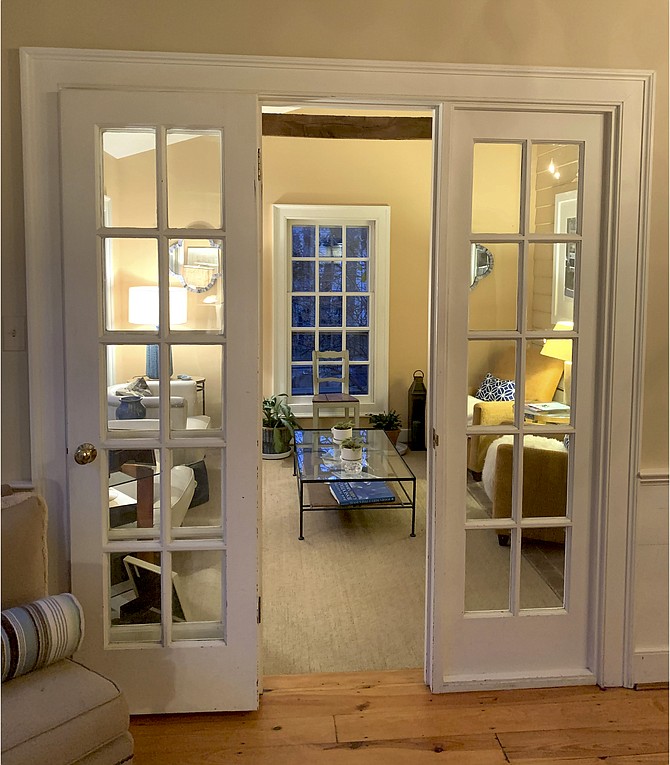 Design Ideas to Welcome Fall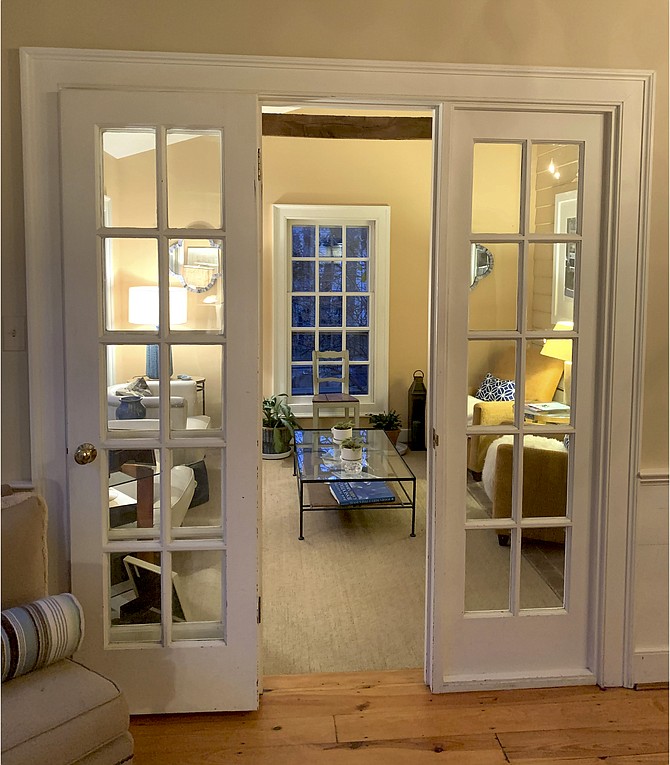 Photo by Anne Walker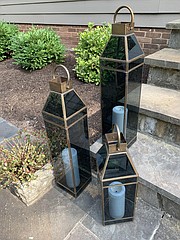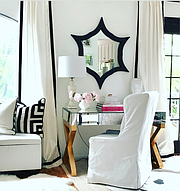 When it comes to interior design, attention to even the smallest of details took on new importance over the past year. Spending more time indoors has allowed us to experience the ways in which minor embellishments can have a major impact on the mood and feel of a room. From throw pillows in a living room to doormats in a mud room, local designers unveil accessories that can help one transition from summer to autumn while maintaining serenity and style.
"Don't look at this as a major undertaking or you'll be overwhelmed," said Alexandria interior designer Allison Bohlke. "It doesn't have to be time consuming. As the weather begins to cool down, take an hour to look around your house for places where you remove things that scream summer and swap them out for cozy alternatives."
"I created a blue and white nautical theme in my family room for summer," continued Bohlke. "In a month or so, I will put away my linen throw pillows and cotton throws and bring out my cashmere throws and wool throw pillows in warm camel and rich cream for a cozy look."
One of the easiest ways to transition home decor from summer to fall is to add candlelight, advises Potomac interior designer Anne Walker of Anne Walker Interiors Design. "There's something about the warm glow of real candlelight that just can't be replaced. It's an instant mood lifter," she said. "Hurricane lanterns come in several sizes and in beautiful smoked glass or clear glass. We use six in assorted sizes on our patio all year round, and they never get old."
Kitchens and bathrooms can serve as a backdrop for cool weather inspiration. "If you've been using white hand towels and kitchen towels, try getting versions in bold colors or monogrammed hand towels using thread in warm, jewel tones," said Bohlke.
In fact, the power of color should not be underestimated. "Use color so that the spaces appeal to everyone, said Sherry Hope-Kennedy of Studio SHK. "Keep the main area more neutral while having more fun with private areas."
Seasonal blossoms in colors that herald the start of fall can add an air of chic serenity to any interior space. "Fresh flowers will always be in style, said Walker. "Like real candlelight, fresh flowers are a low-cost way to bring real joy into your home."
A wooden drink tray not only conjures up woodsy images of autumn, but it's versatile, functional and can be used year round, particularly as school begins. "Filled with flower vases, it can be a casual-chic centerpiece on your dining table, or you can use it to carry barware or beverages to your guests," said Walker. "In your mudroom, it could hold keys, phones and other things you need to drop in a central location.
"The [metal bin] has an outdoorsy, cool vibe with industrial chic décor," continued Walker. "Use [them] to corral office supplies on your desk, to hold television remote controls in your family room, or to serve snacks when you entertain. Fill them with rolled-up towels near your mudroom or guest room. Fill them with plants to make an herb garden on your patio. The possibilities are endless."
Whether one hour or one month, spending time on a home refresh is worth the effort, says Chantilly designer Sallie Lord of GHI Team. "This is a great time for a purge to clean out the desk drawers to prepare for a new school year ahead," she said. "We love a well-organized space that you can walk in and feel the design and the function."