7 budget bathroom buys that totally transformed my room
Redecorating your bathroom on a budget? I've been there – not too long ago, actually, and here's everything I bought to spruce up my space on a budget. Whether you are just searching for some towel storage to show off your fluffy towels to guests, or perhaps you are fed up with eyesore bottles of the kids' shampoo being on display? We understand, and we can definitely help.
A few months ago I tasked myself with the (rather slow) job of redecorating my bathroom without spending an arm and a leg on it. So, I did lots of online shopping for everything from new bathroom storage cabinets to a brand new electric shower, and here's how it turned out. Of course, you don't need to buy all of these things to give your bathroom a new lease of life – just one of them may make a huge difference. For me, it was switching from a shower curtain to a bath screen for 100 odd pounds. Probably the best money I have ever spent on my bathroom!
Head to our cheap bathroom ideas page for more inspiration. 
7 things I bought to decorate my bathroom on a budget
1. A towel rail to display my fluffy towels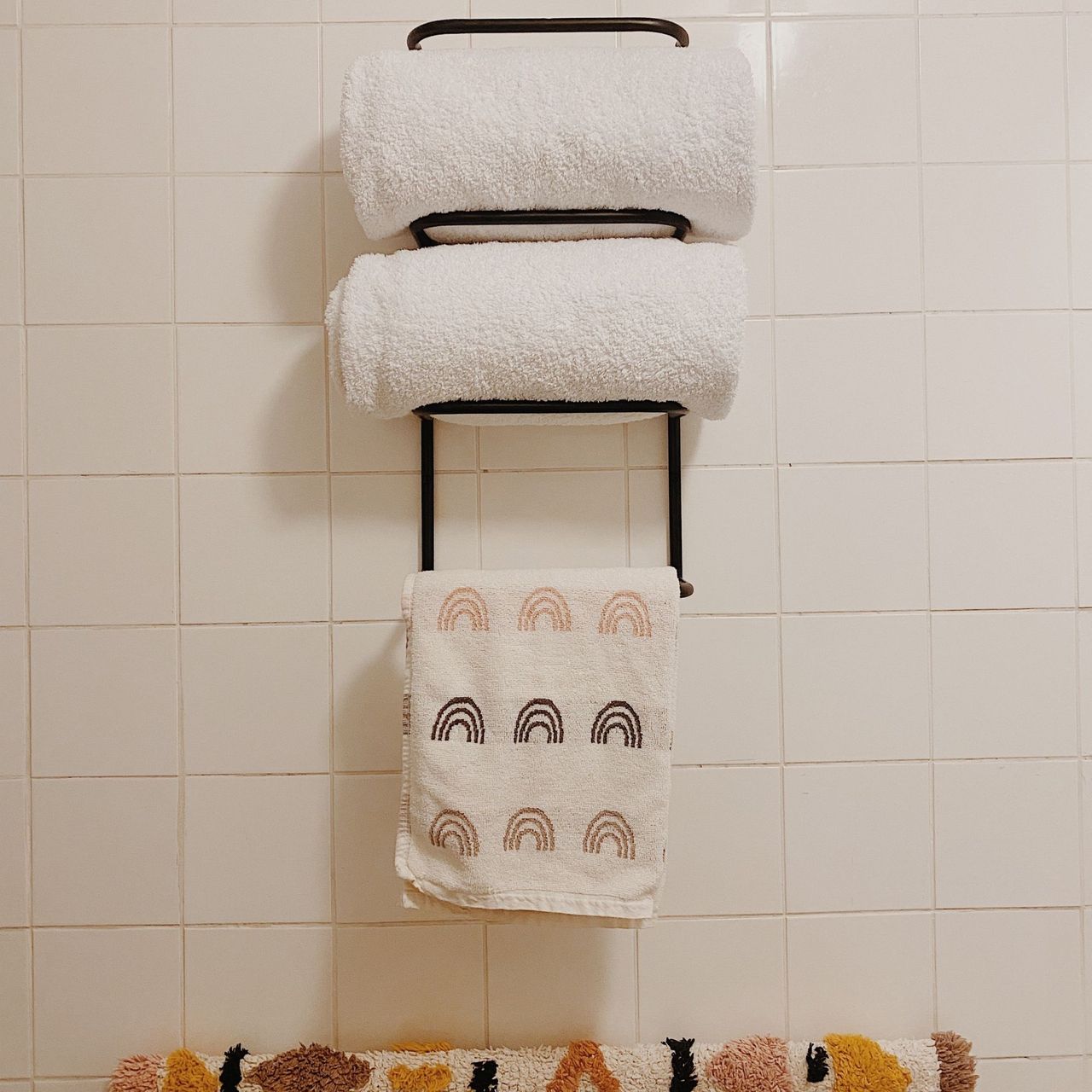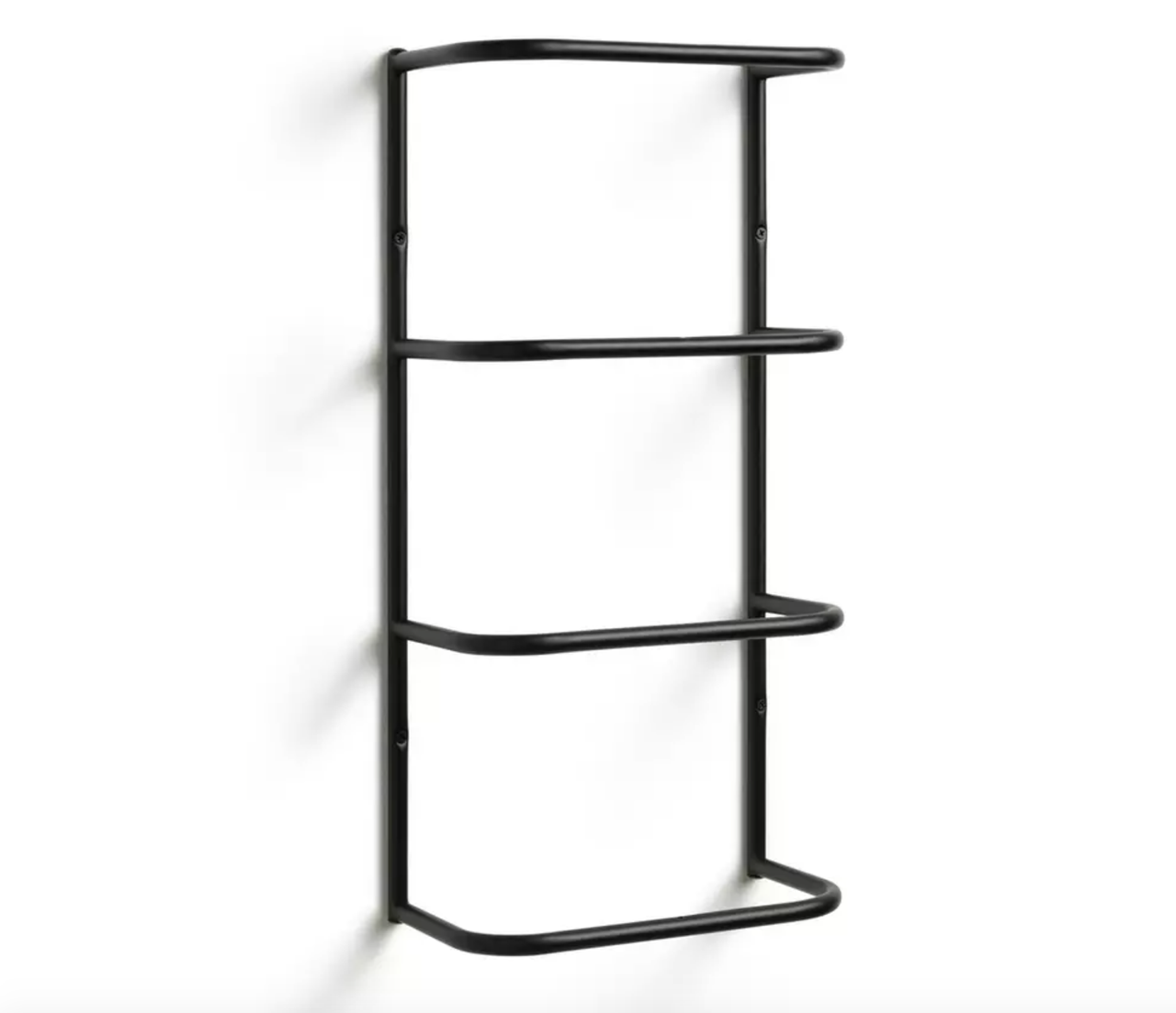 Habitat Wall Mountable Towel Holder | £12 at Habitat
Simply mount this towel holder to your wall (mine is on my tiles) and use it for displaying your favourite towels – we do all have favourites, right? I like to roll mine but you can also pop them in folded. You'll just need to make sure you squeeze enough in there or they will fall out. I like to use the bottom rail for hanging a hand towel on!View Deal
2. Somewhere lovely to store toilet rolls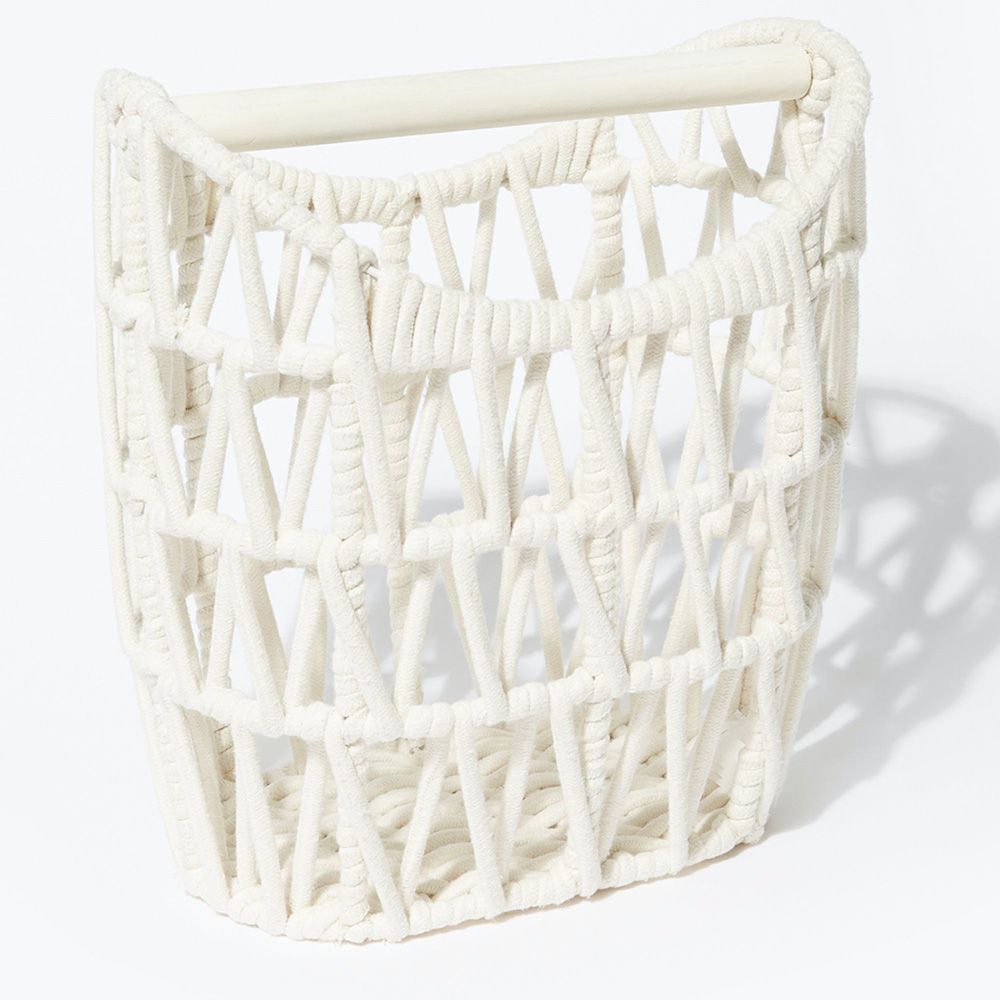 White Rope Toilet Roll Basket | £20 at Matalan
Since my bathroom has hardly any hidden storage space, I needed to find something to hold my toilet rolls in style. I came across this white rope basket online and ordered it into my local store to collect. It holds around 9 rolls and I pop two on the wooden rail at one time. It sits beside my toilet and just looks lovely. Very pleased!View Deal
3. These amber glass bottles for shampoo, conditioner and more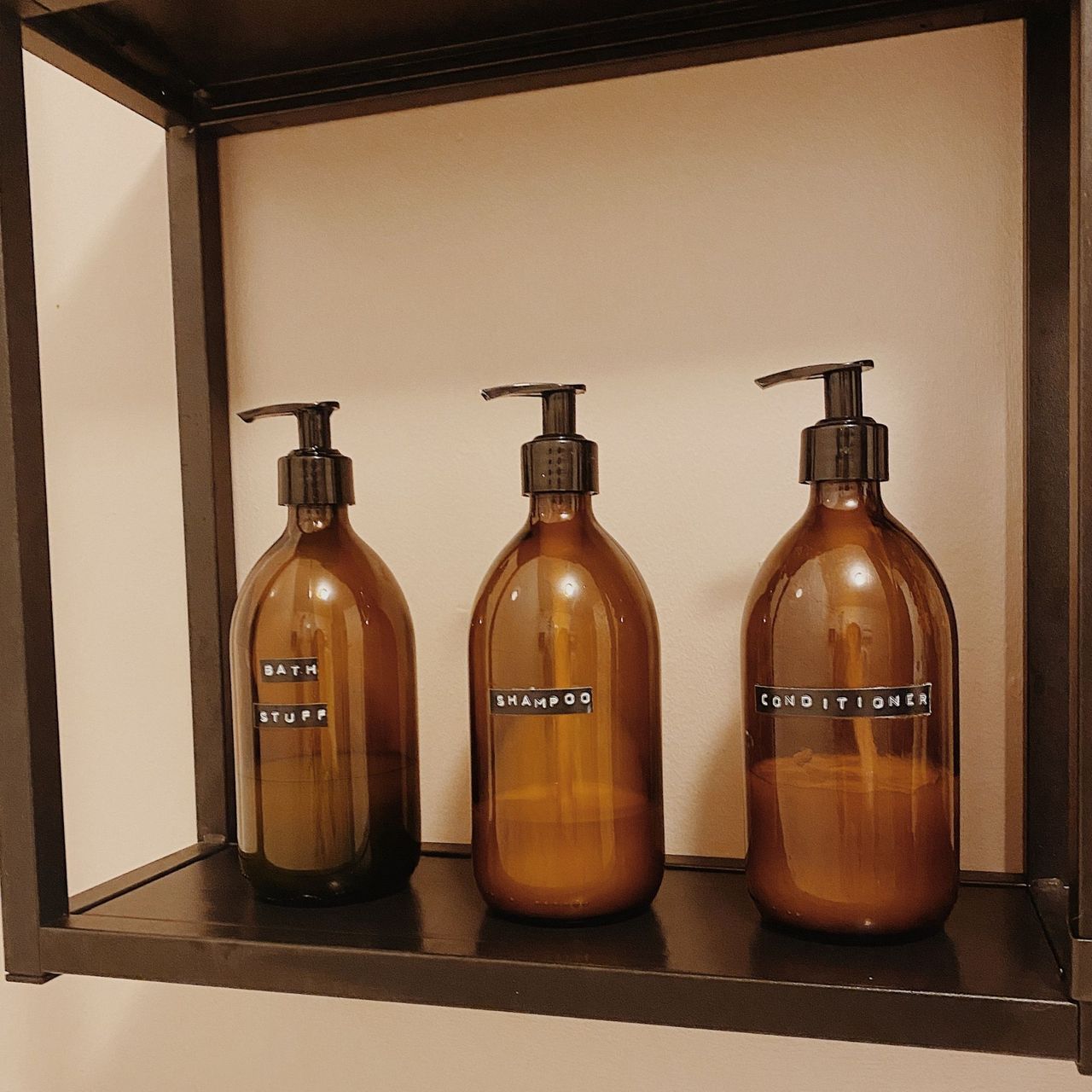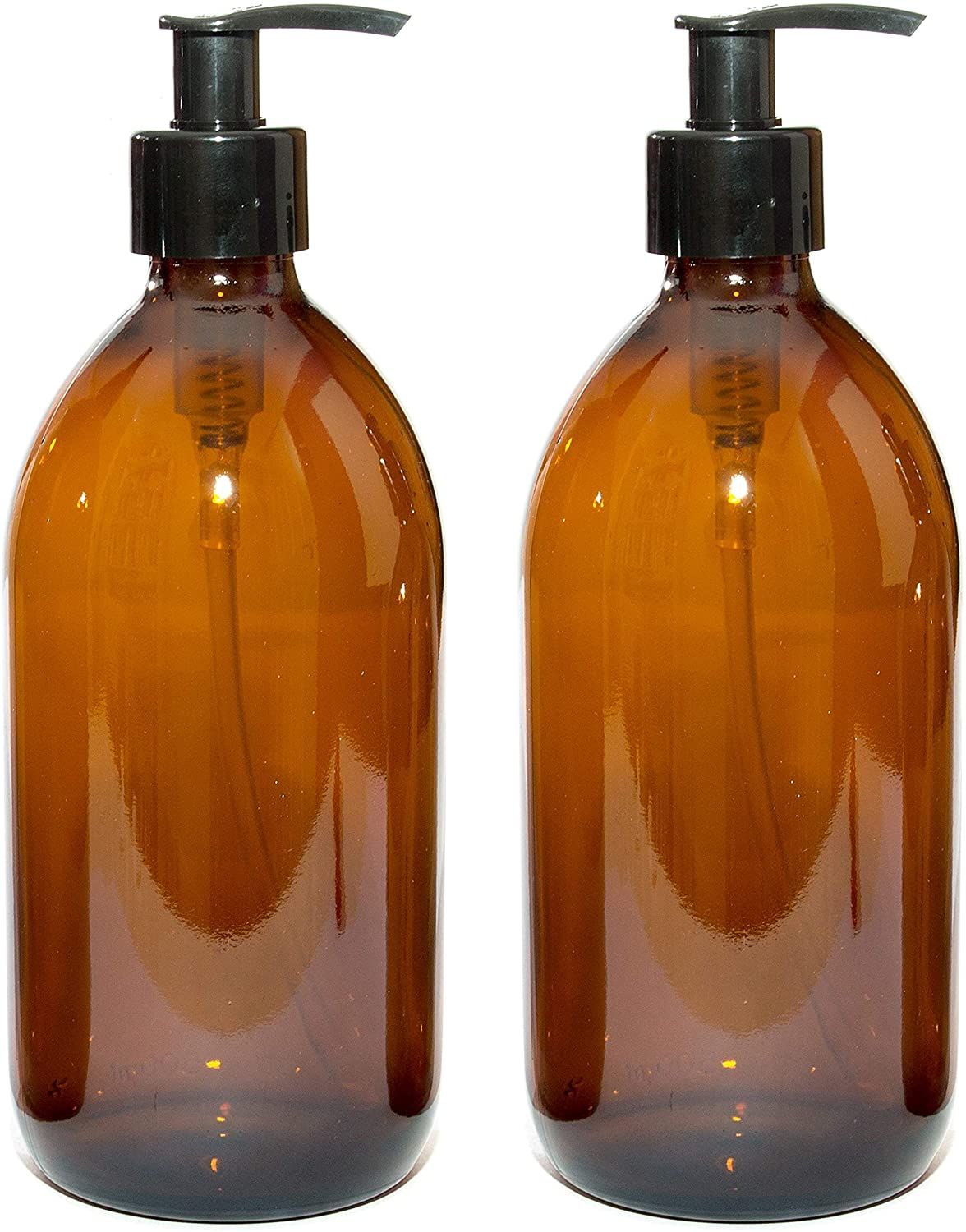 Aura 500ml Amber Glass Bottles with Black Pumps | £13.99 at Amazon
Because everyone agrees that having shampoo and conditioner bottles sprawled in your shower tray or across the side of your bath is an eyesore. These amber glass bottles each have a pump and they are easy to refill. Label them up and you needn't worry about them being left on show.View Deal
4. This sleek and small toilet brush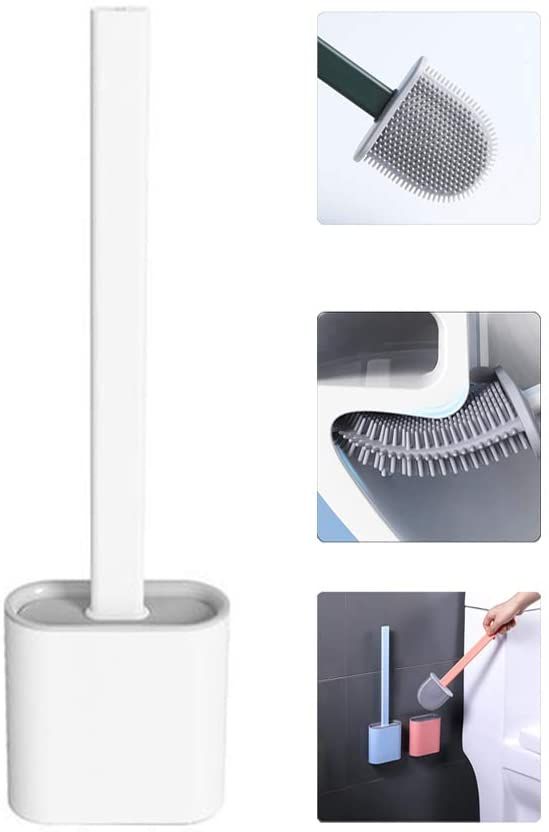 Shamdon Home Collection Flat Silicone Toilet Brush | £7.89 at Amazon
I first saw silicone toilet brushes on Good Morning Britain, where Lynsey, Queen of Clean, was raving about them. So, I thought why not give one a try? They are so compact and sleek looking (for a toilet brush, that is) and you can even mount this one to your wall to get it off your floor, and it comes in lots of colours. It sits in a pot after use that allows the brush to air dry. The brush itself is also bendable so you can clean all those nooks and crannies.View Deal
5. A square bath screen to replace a shower curtain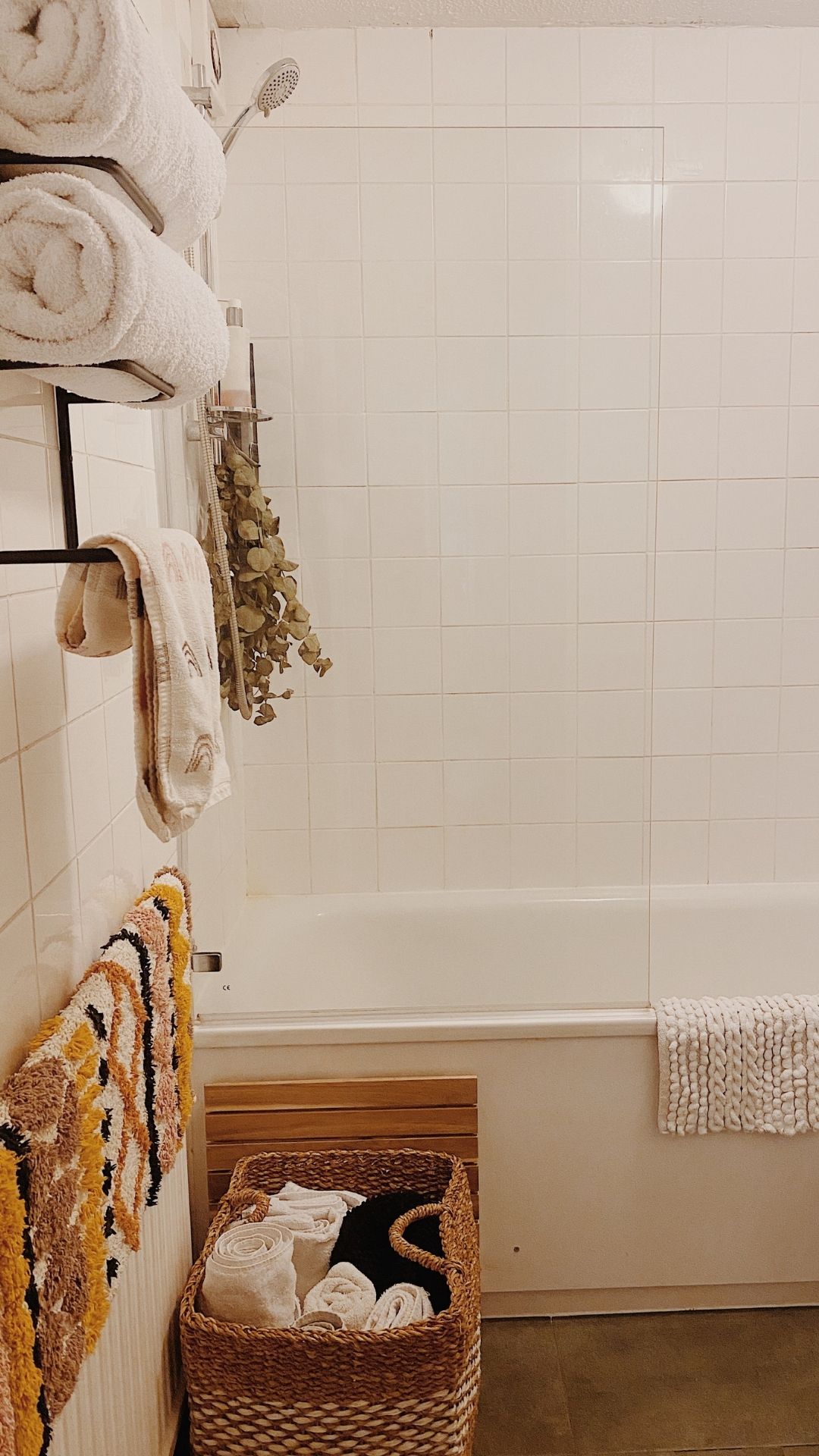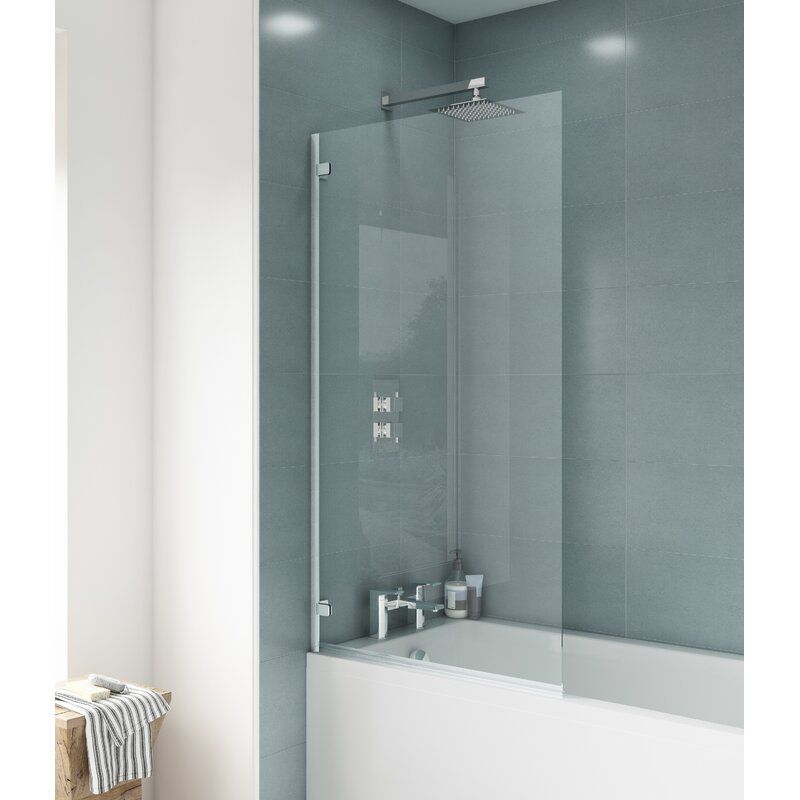 Nuie Edenfield 78cm x 143.5cm Hinged Bath Screen | £104.24 at Wayfair
I went from a dingy shower curtain to this sleek, squared bath screen and honestly: my bathroom went from drab to fab instantly. I wish I had made this purchase years ago. I was quite picky when looking for a bath screen as I wanted a squared one to match our square toilet and sink, but I found this one eventually. It arrived quite fast, it was a little tricky to hang but all-in-all it's a bargain for the price tag.View Deal
6. A new fancy electric shower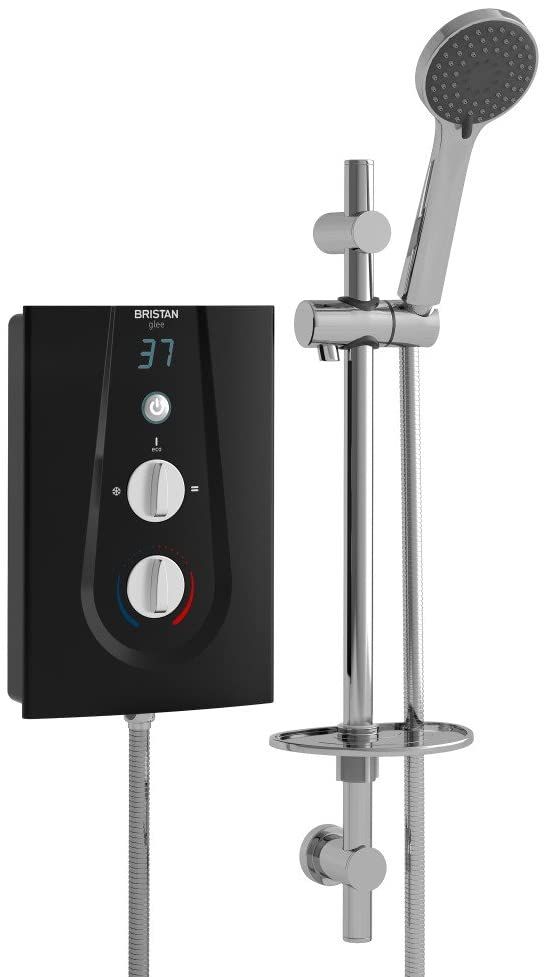 Bristan GLE395 B 9.5 kW Glee 3 Electric Shower | £124.20 at Amazon
We didn't buy this one just for looks, but because our shower actually broke so we needed a new one anyway. The modern look of this one is a bonus and it comes in black or white. It's easy to use and the temperature is displayed in large numbers. Not just that but it has an eco mode, too. The top can be used as a small shelf for holding bottles, too.View Deal
7. These budget-friendly IKEA wall units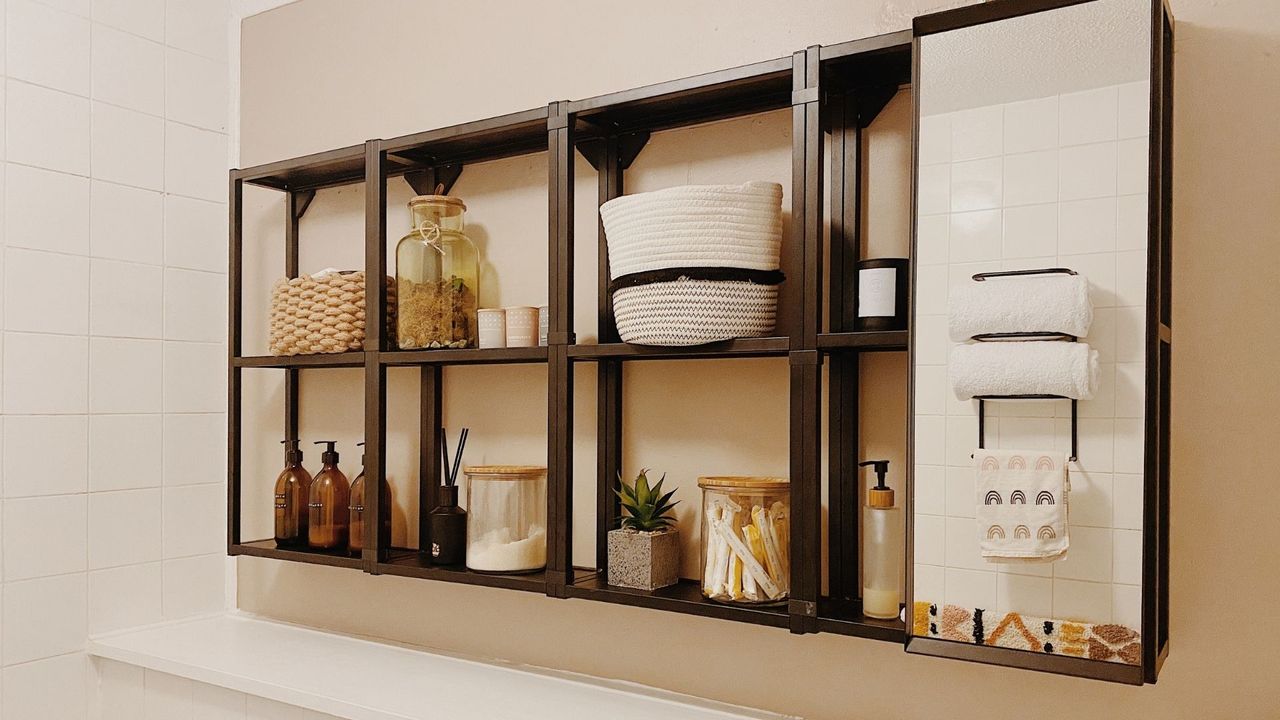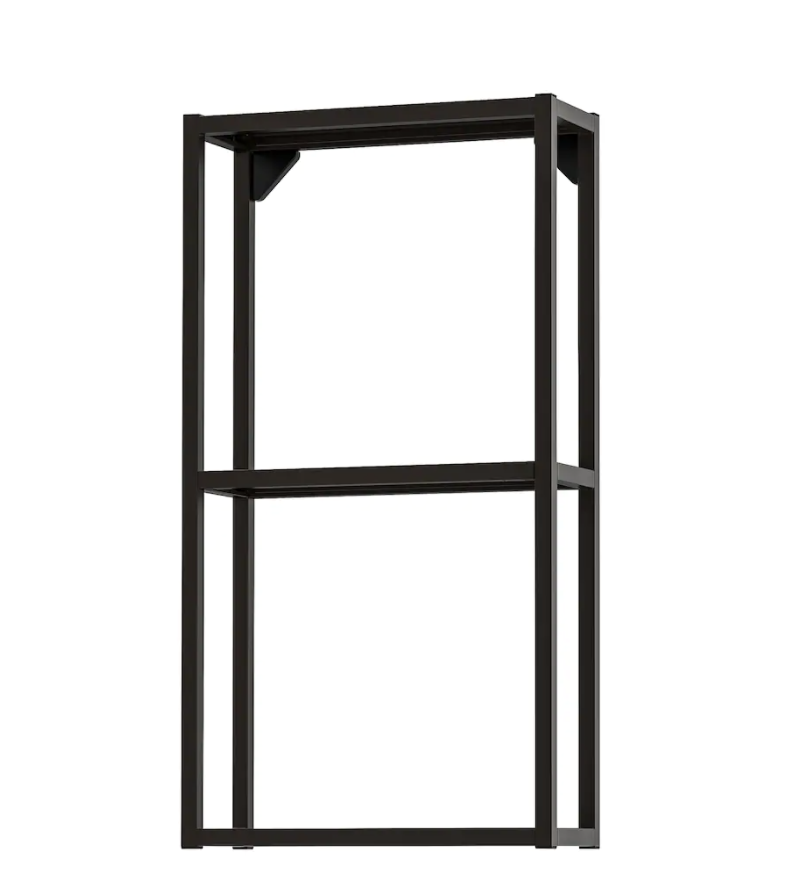 ENHET Wall fr w shelves, anthracite | £25 each at IKEA
These shelves were probably one of my favourite bathroom finds! The ENHET IKEA wall shelves are supposed to be for your kitchen, but why not use them in a bathroom? I paired three of these with one of their mirrored cabinets and ta-dah! They were also easy to hang and they are lightweight, while I use them to display anything from candles to a terrarium and also my toiletries.View Deal