11 home addition ideas for budgets of all sizes
Last summer, the demand for home additions surged by more than 50 percent, according to data collected by Houzz. It's no surprise after millions of Americans pivoted to spending more time inside the house. 
Despite the promise of reemergence, interest in home additions is still going strong. This comes as families continue to allocate space for home offices, adult children who have returned home, and dining rooms ready to host long-awaited dinner parties. Whether you want to add on a second floor or transform a garage into a playroom, these genius home addition ideas cover every need and budget. 
1. Get your dream kitchen with a kitchen addition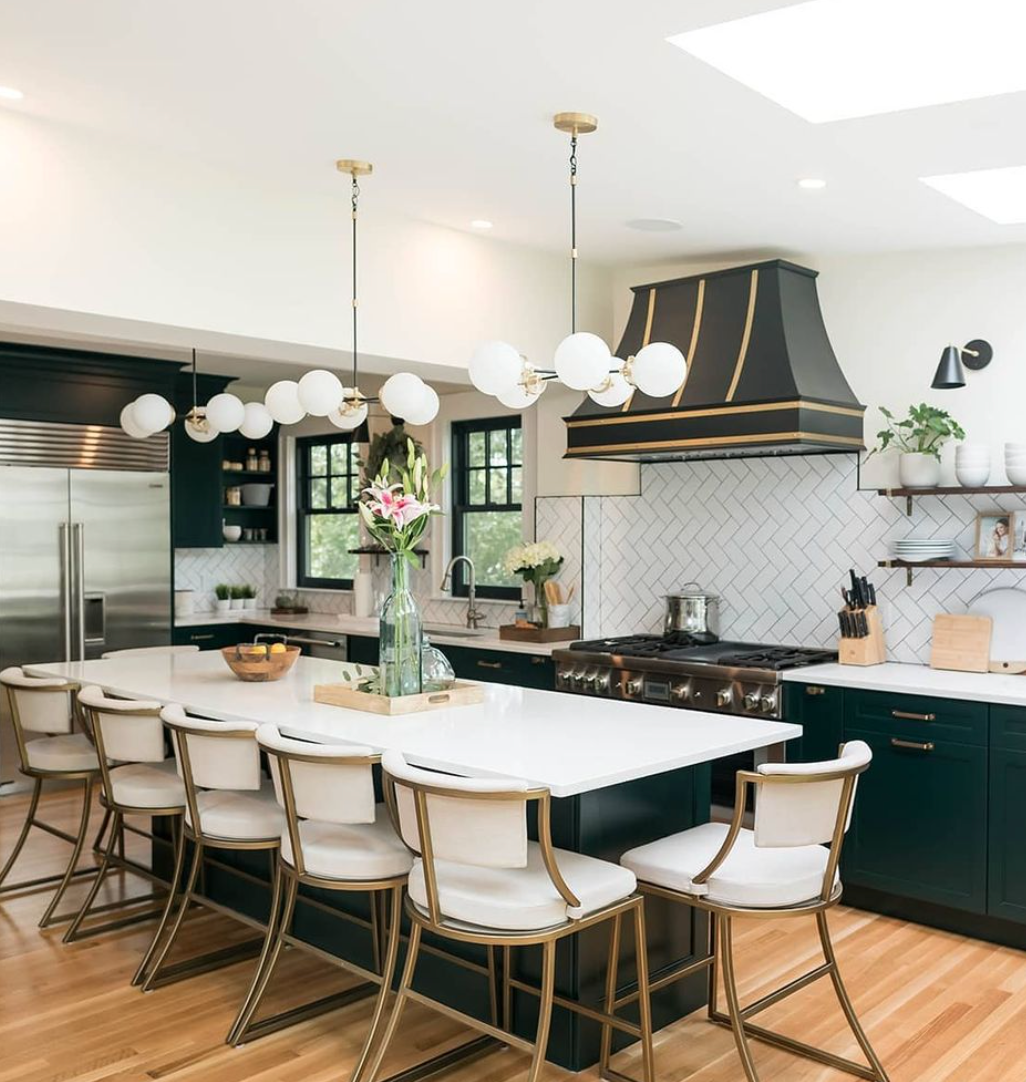 The kitchen may have once been a place reserved for preparing meals, but today it serves as the family HQ. Think Zoom conferences, dinners, and neighborhood happy hours. Adding/expanding a kitchen is one of the pricier home additions (between $25,00 and $45,000, according to Home Guide), but kitchen remodels typically have good ROI when it comes to resale value of your home. 
The lower end of the spectrum refers to entry-level appliances and a standard 10-by-10 kitchen. Prices increase — and can go as high as $100,000 or more) depending on the luxury of appliances and square footage. 
To save money, expand outward from an existing footprint. Keeping water and electric hookups where they are can save big. For this Massachusetts home addition, Rebel Builders transformed a small kitchen into the heart of the home by digging out and extending the basement. 
2. Convert a porch into a sunroom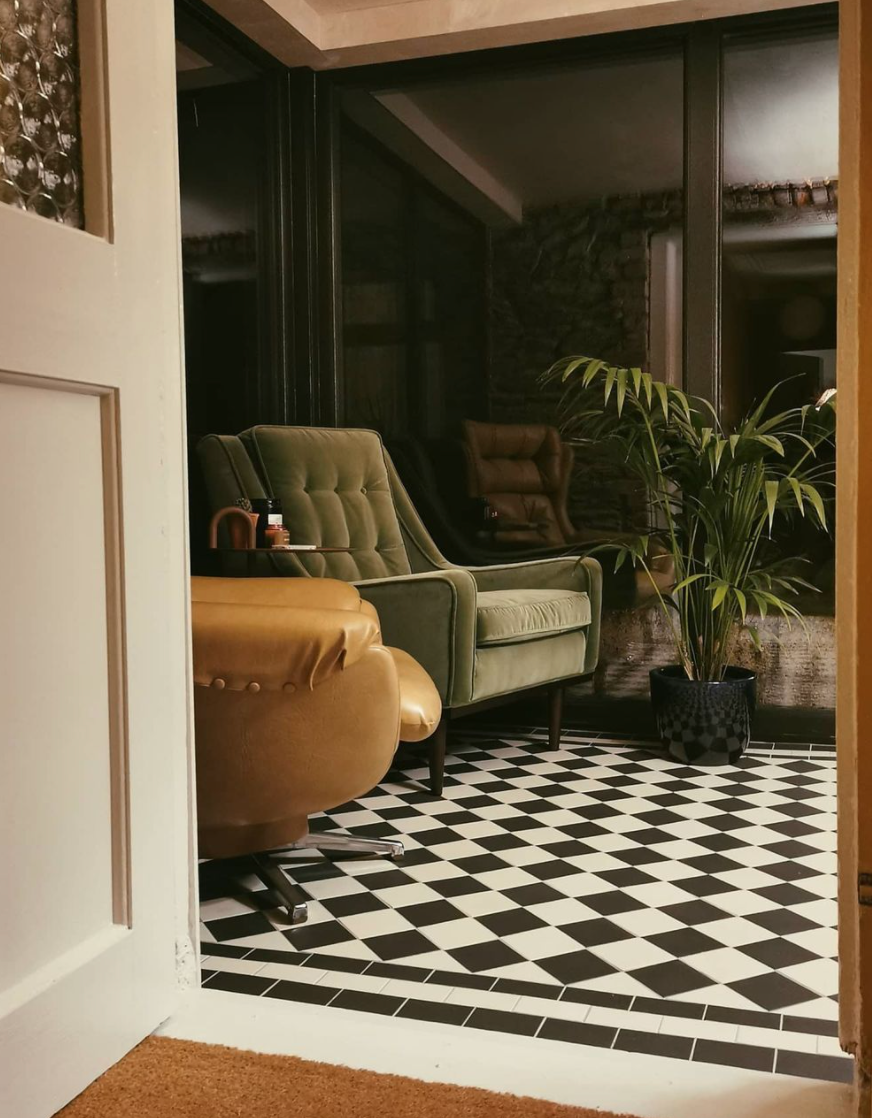 Have a screened-in porch you'd like to transform into a sunroom? This home addition type is popular thanks to its ease and affordability. It can cost as little as $8,000 (and up to $80,000 according to Home Guide), depending on the climate. Three-season sunrooms in mild climates will be much more affordable than a four-season room in a colder region. 
If your existing structure has a solid foundation and roof, you can expect to pay much less, since you won't need a slab foundation and roofing materials. Handy homeowners can do some of the work themselves, like flooring and paint. 
3. Add living space outside with an outdoor kitchen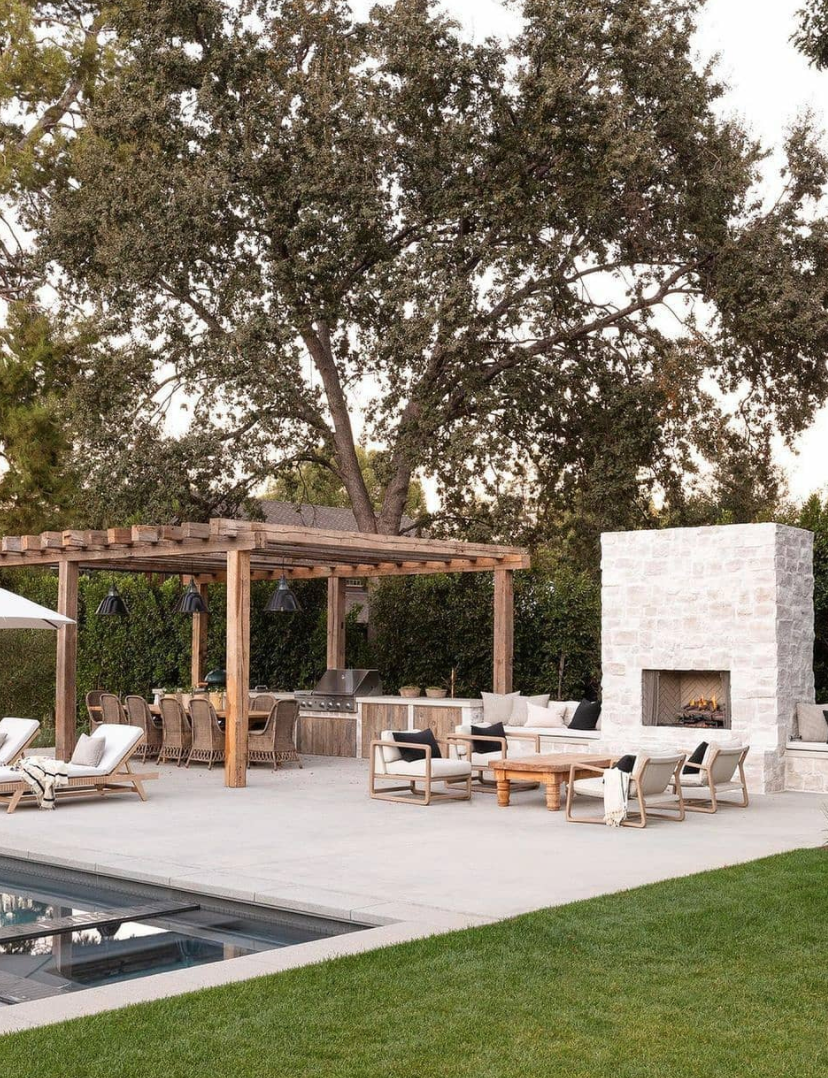 If you have the yardage, don't count out an outdoor room! An outdoor kitchen is a great way to extend the footprint of your home and encourage alfresco entertaining. According to Landscaping Network, the cost of your project will range from about $2,000 for a cooking area with a patio, grill, and countertop to $50,000 and as much as $100,000 for a luxury design with top-of-the-line appliances.
You'll also want to think about coverage from the elements, so add on the cost of a pergola or overhang. 
4. Create a screened-in porch home addition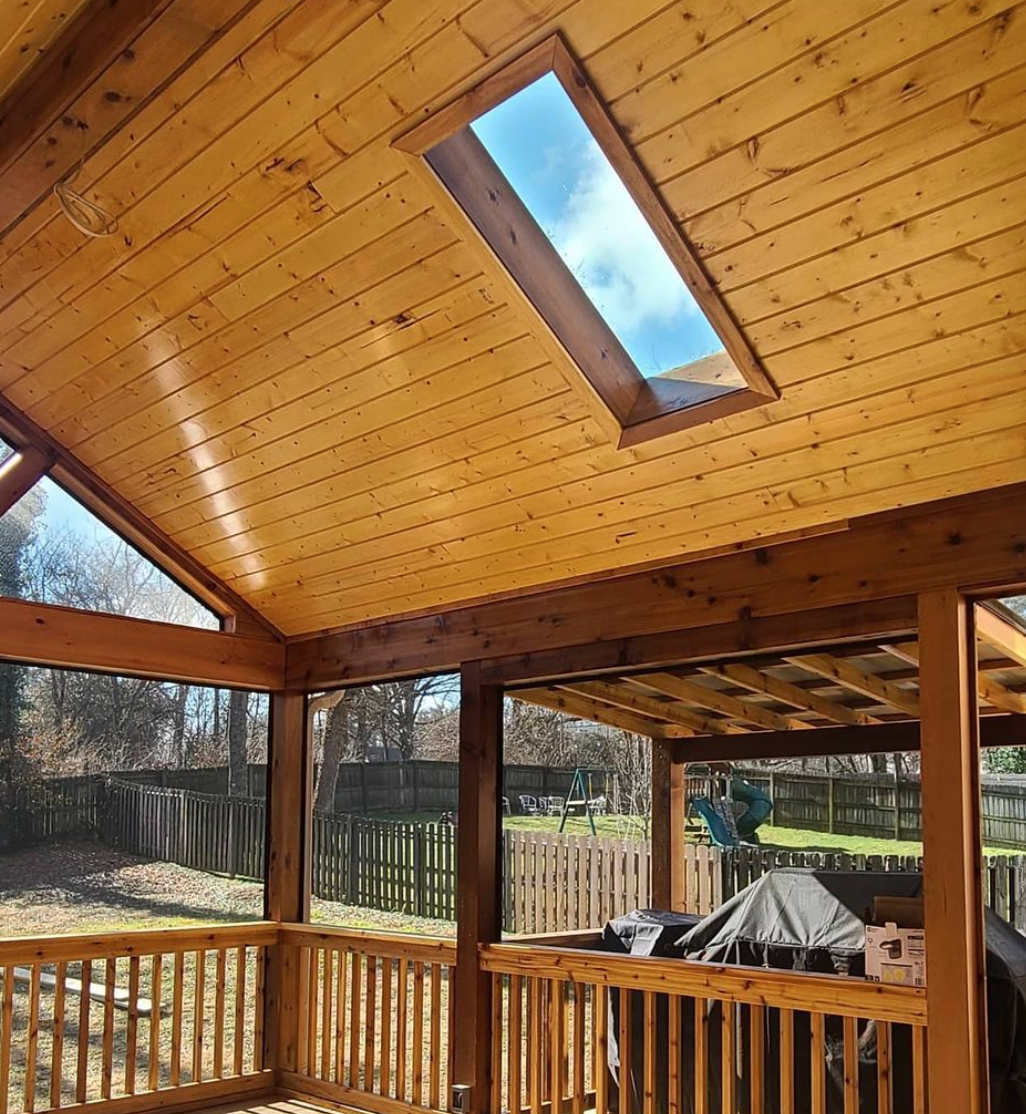 Though it isn't cheap to add a screened-in porch (it will cost between $18,000 and $24,000), its enhanced curb appeal can bolster the value of your home. According to Home Guide, that can add up to as much as 60% ROI. 
This home addition by Stratton Exteriors makes a screened-in porch feel luxurious, thanks to a gable roof, skylights, and a grilling station with metal roof. 
5. Tack on a bathroom addition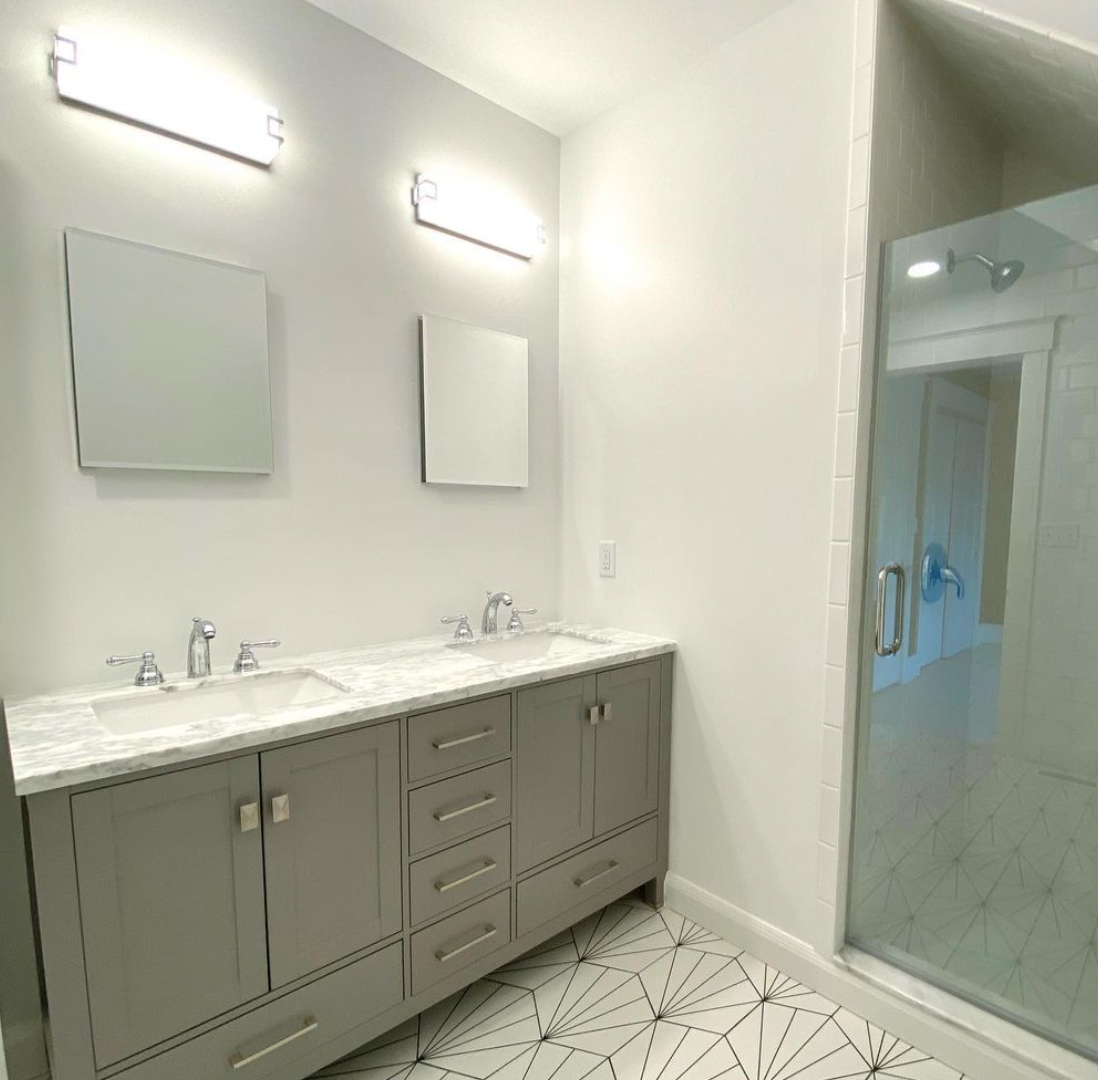 Bathroom additions also offer a handsome return on investment, recouping 50 percent of your costs on average according to the National Association of Realtors. Of course, it is also one of the more expensive additions, since you'll need to think about plumbing. To save money, opt for stock vanities and cabinets as opposed to custom, and talk to your builder about the ideal location for water lines. 
6. Go up with a second-story home addition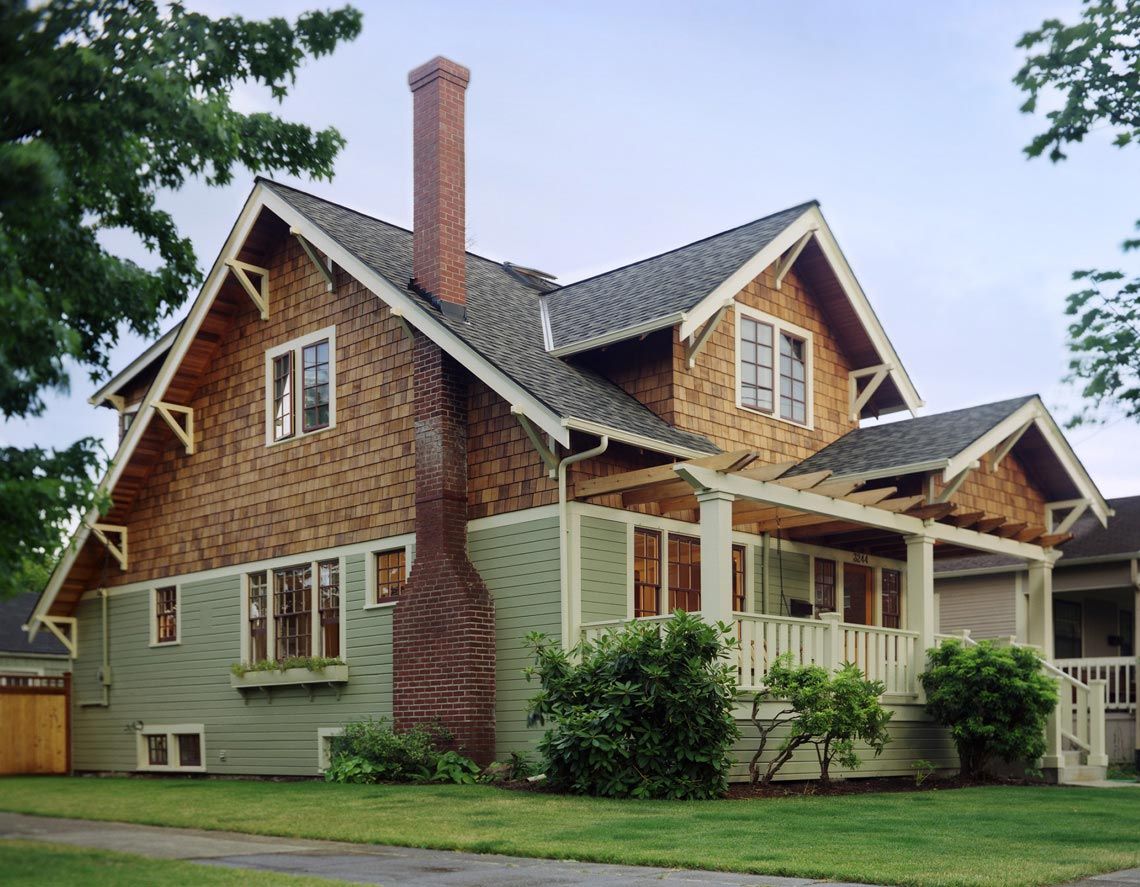 Adding on a second story can essentially double the footprint of your home. All that space does come for a pretty penny — as much as $350,000 — depending on the size and material selection. That's because, as Home Guide explains, you need to build an entire new house on top of your house. 
Think plumbing, electrical wiring, framing, and drywall. But, since you're drastically growing the size of your home, you can expect a good return on investment nearing 60 percent.
Keep reading: Home addition costs – Price per square foot, where to save, and financing options
7. Get organized with a pantry addition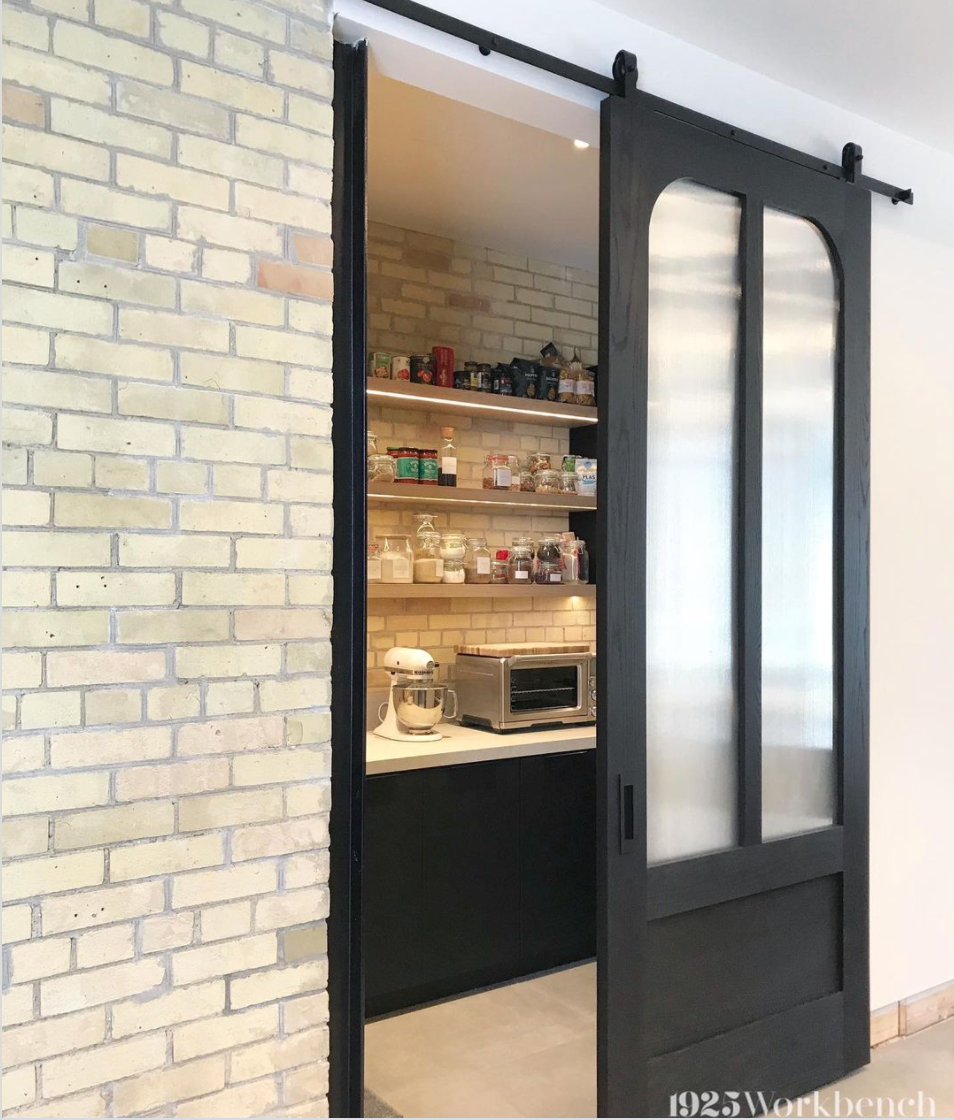 Home organization has never been more popular. Just take popular Netflix shows Tidying Up With Marie Kondo and Get Organized With The Home Edit. But if your spices and baking ingredients are trapped in cluttered cabinets, it can be difficult to streamline things.
Enter: a pantry addition. Talk to a builder about the best way to utilize your space. You can transform a coat closet into your dream pantry with a few ideal built-ins. Or, carve out space to build a butler's pantry off of your kitchen. This relatively affordable remodel will pay dividends in getting organized.  
8. Maximize unused space with a garage conversion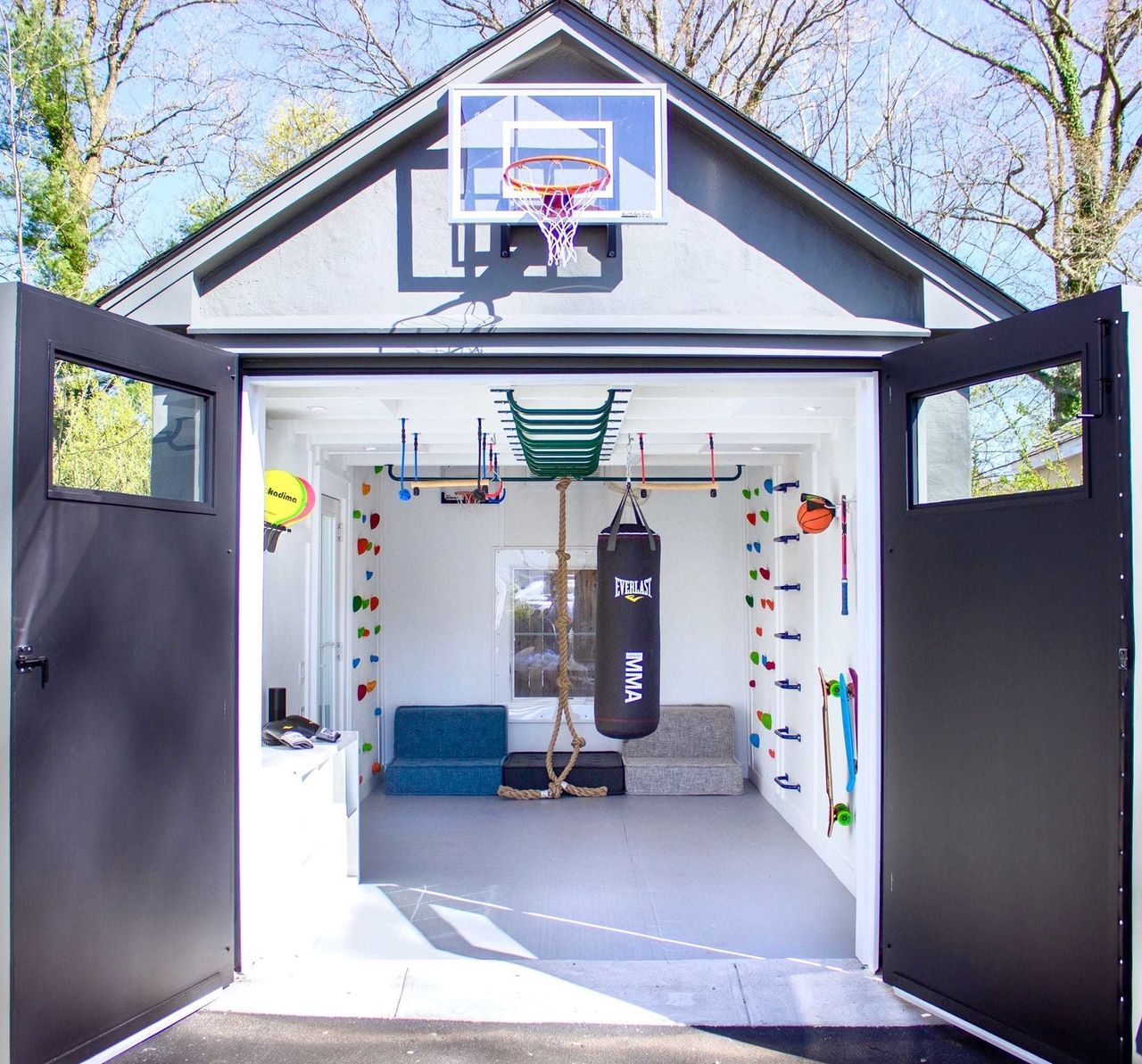 Garage conversions are a great way to turn cluttered storage areas into usable space outside of your home. If your garage already has a strong foundation and electricity, you only need to think about adding insulation, heat, and flooring.
Close off half of a two-car garage to build a home office. Add a rug, sofa, and bar for the ultimate hangout space. Or, install a climbing wall  and jungle gym for the ultimate "smart" playroom. 
You can also build a new garage or add a second floor to your existing footprint. Note that if your garage doesn't have a strong enough foundation to add a second floor, it will be more costly. 
9. Gain major function with a small mudroom addition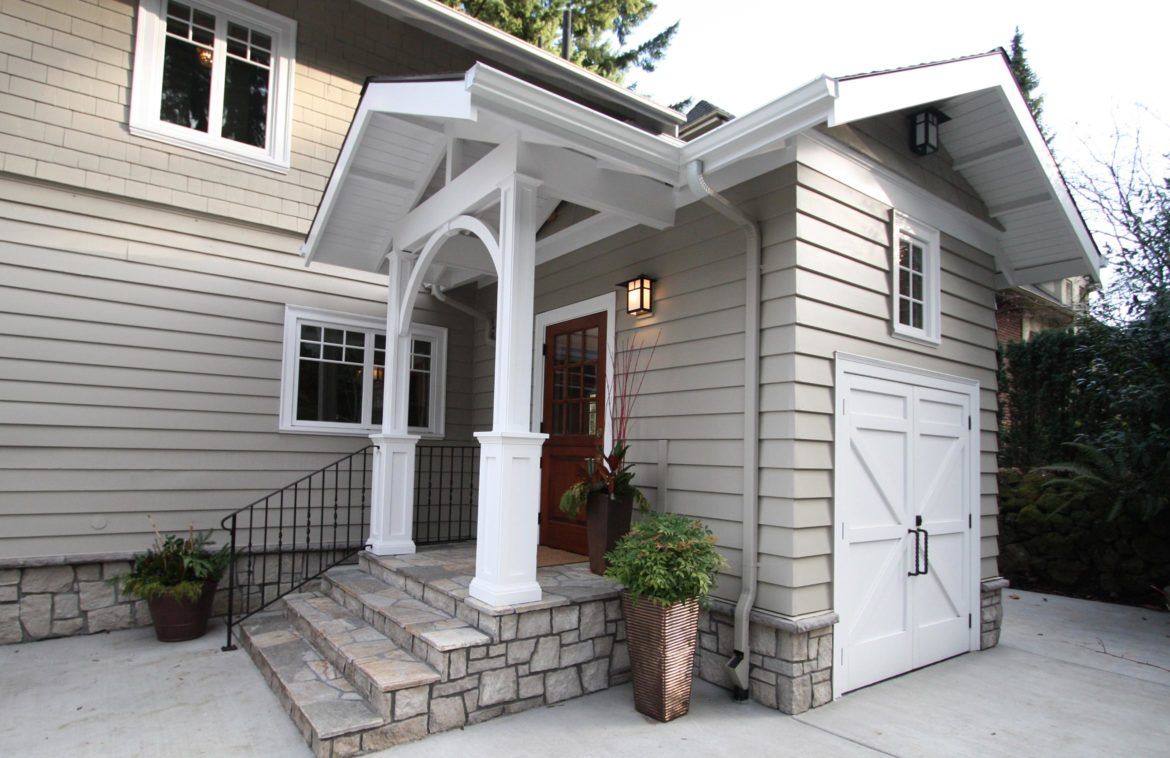 Mudrooms became the real workhorse of the home this past year. They are responsible for containing clutter as well as preventing dirt and germs from entering the rest of the house. Thankfully, adding a mudroom is one of the more affordable home additions. According to Home Guide, it will run you about $7,500 for a 50-square-foot mudroom. 
10. Build a gathering space with a family room addition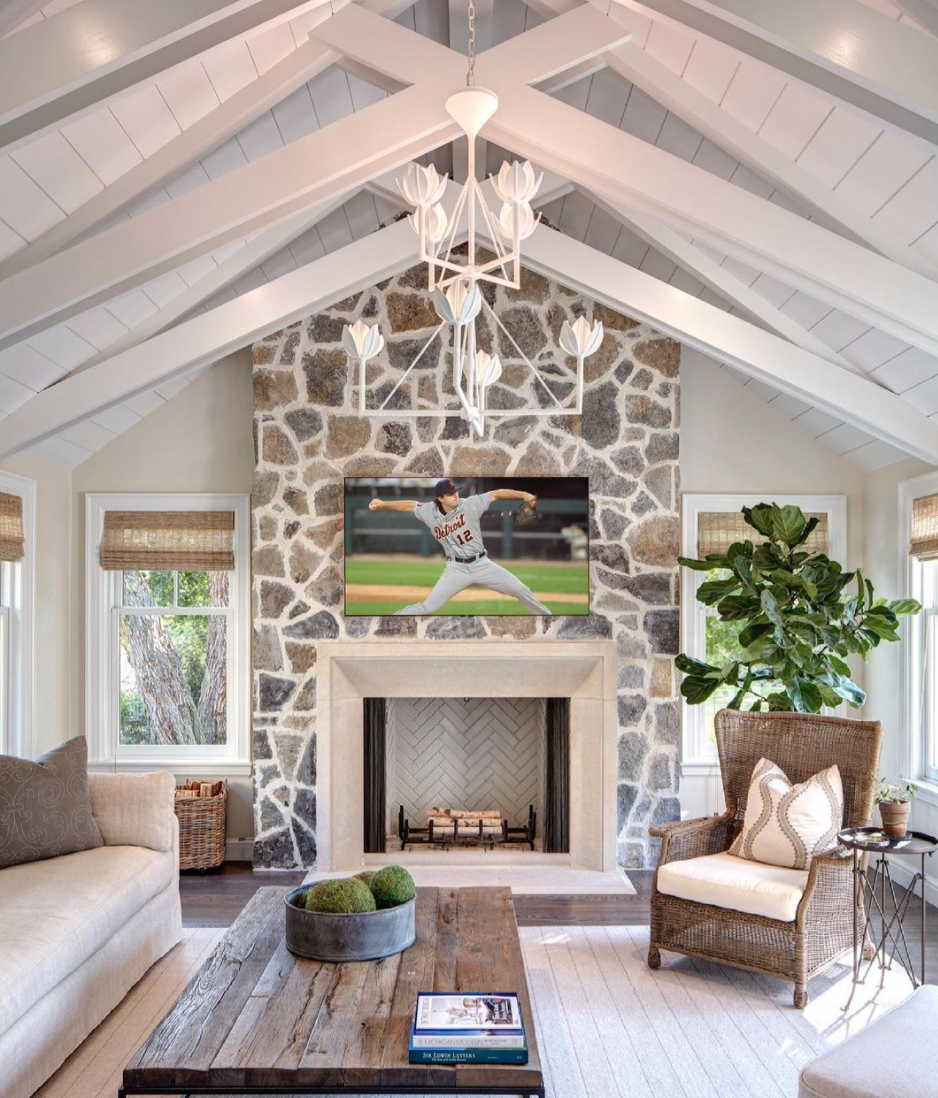 Family rooms are one of the pricier kinds of home additions, since you'll need to build out from your existing footprint. That means a new foundation, roofing, and outside walls with insulation and siding. (Plus electrical and plumbing work.) 
The result can cost anywhere from $34,000 to $83,000, depending on size and materials. This farmhouse-inspired addition boasts soaring ceilings with exposed beams. 
11. Create space for guests with an in-law suite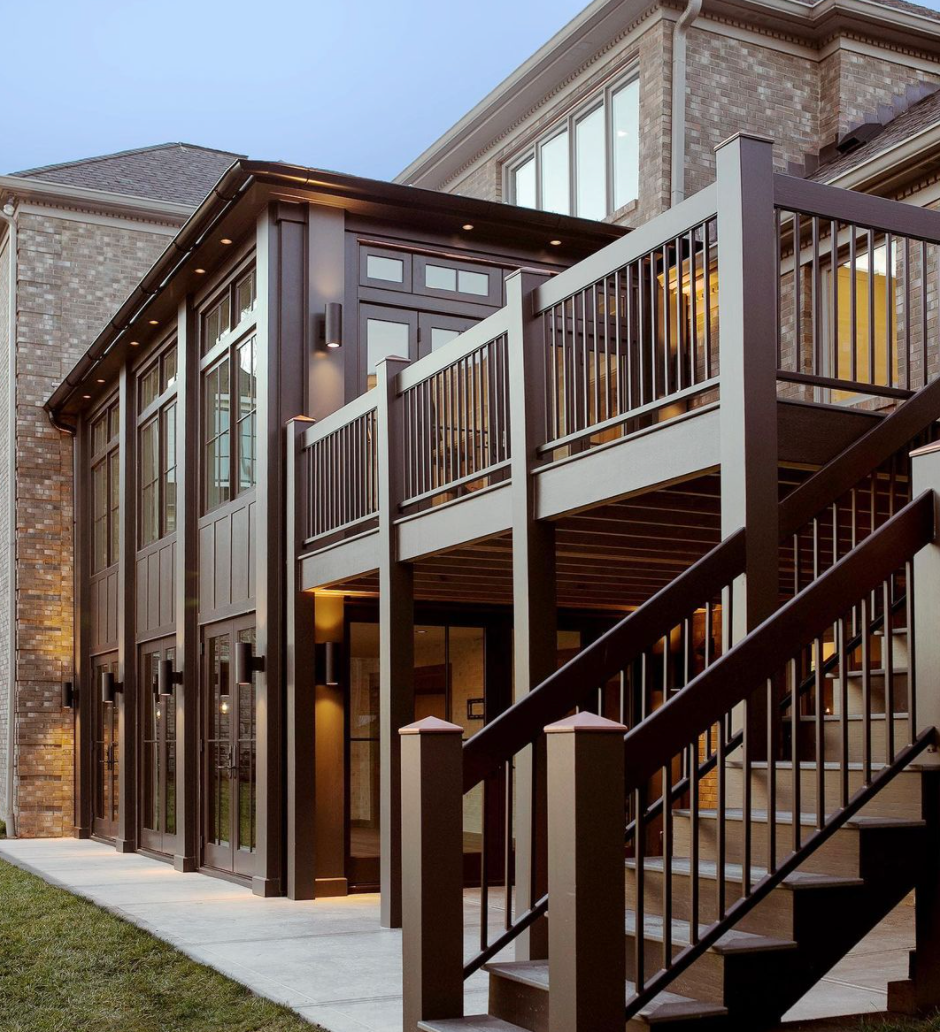 You'll need to front the most cash for the addition of an in-law suite, complete with a bedroom, bathroom, kitchenette, living room, and laundry. Most spend an average of $90,000 on this home addition, but for good reason.
In-law suites are great for housing out-of-town guests, college students home for the summer, and extended family members (as its name suggests). The space can also be rented out on sites like Airbnb when not in use. Aside from the convenience to you, in-law suites are a great investment. They add so much value to your home that you'll recoup your costs 100%.