10 expert ideas for small bedrooms
Decorating a bedroom can be a daunting task—especially when space is tight. It may seem like there isn't room for anything, but if you're smart, and have the right small bedroom ideas up your sleeve then your room can be as functional and beautiful as any other in the house. Here, designers weigh in on their favorite solutions, both practical and attractive.
1 Create architectural interest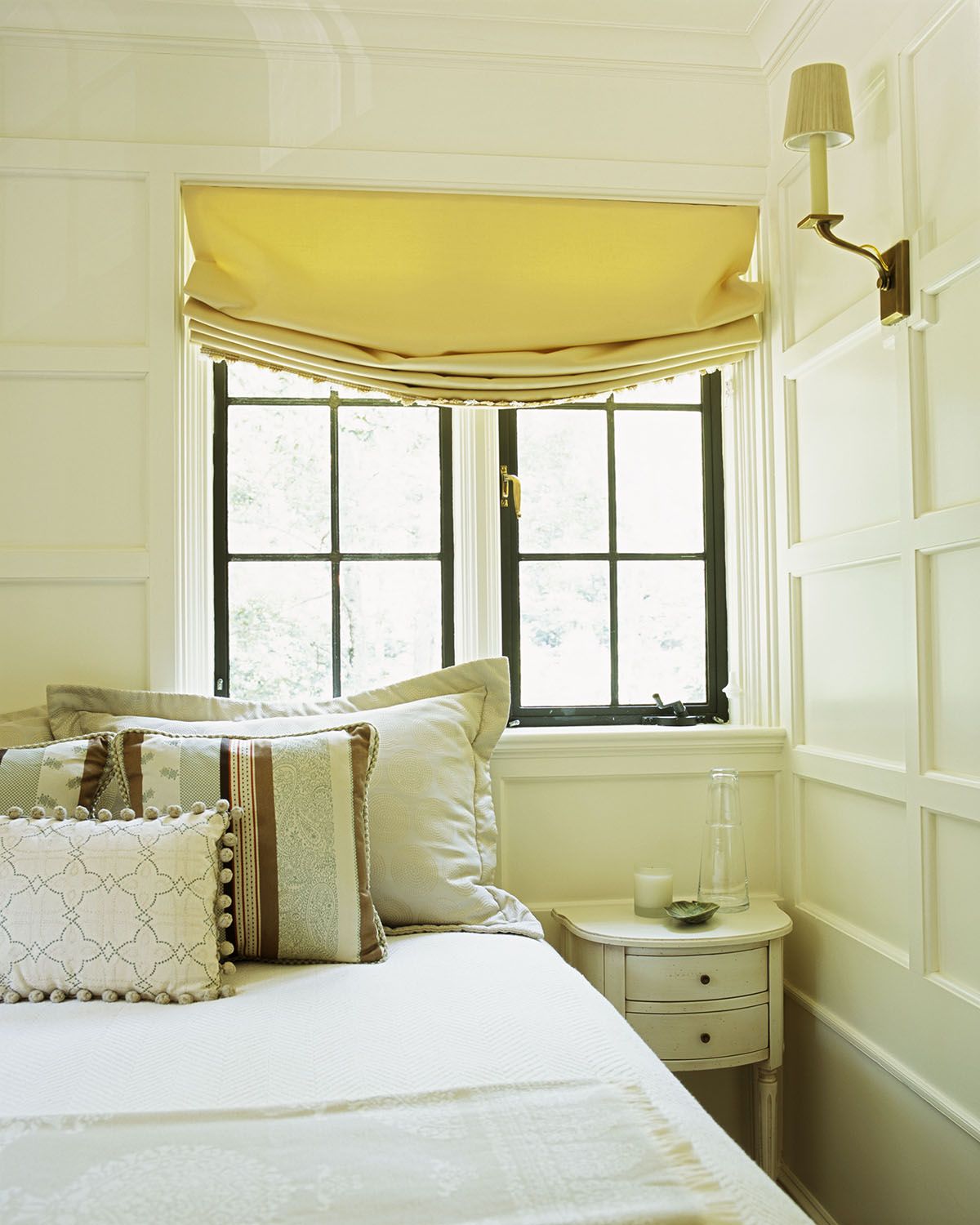 Even in a small space, some detailing on the wall can bring a sense of richness. "Paneling is a great way to introduce depth," says interior designer Kathleen Walsh. "And painting it in a shade that has a slight sheen will help the light bounce around the space and make it feel larger." 
2 Employ built-ins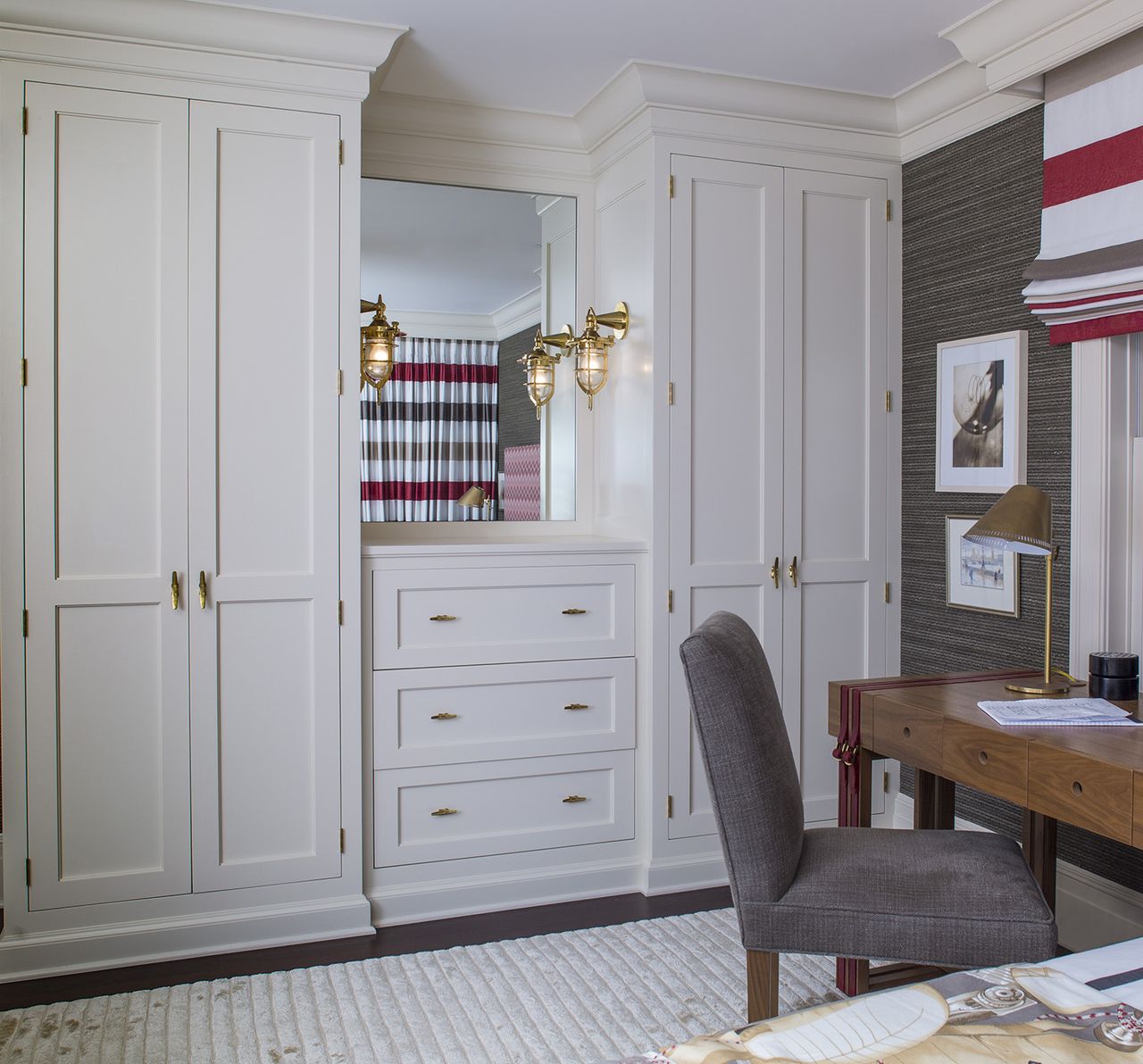 Of course, like any space, keeping clutter to a minimum increases the how big it feels, and storage ideas for small bedrooms are a main factor in getting this right.
"Reducing clutter and organization is key when quarters are tight," says interior designer Young Huh. "And using storage that closes off will keep things looking neat and orderly." 
3 Select minimal, space-saving bedside furnishings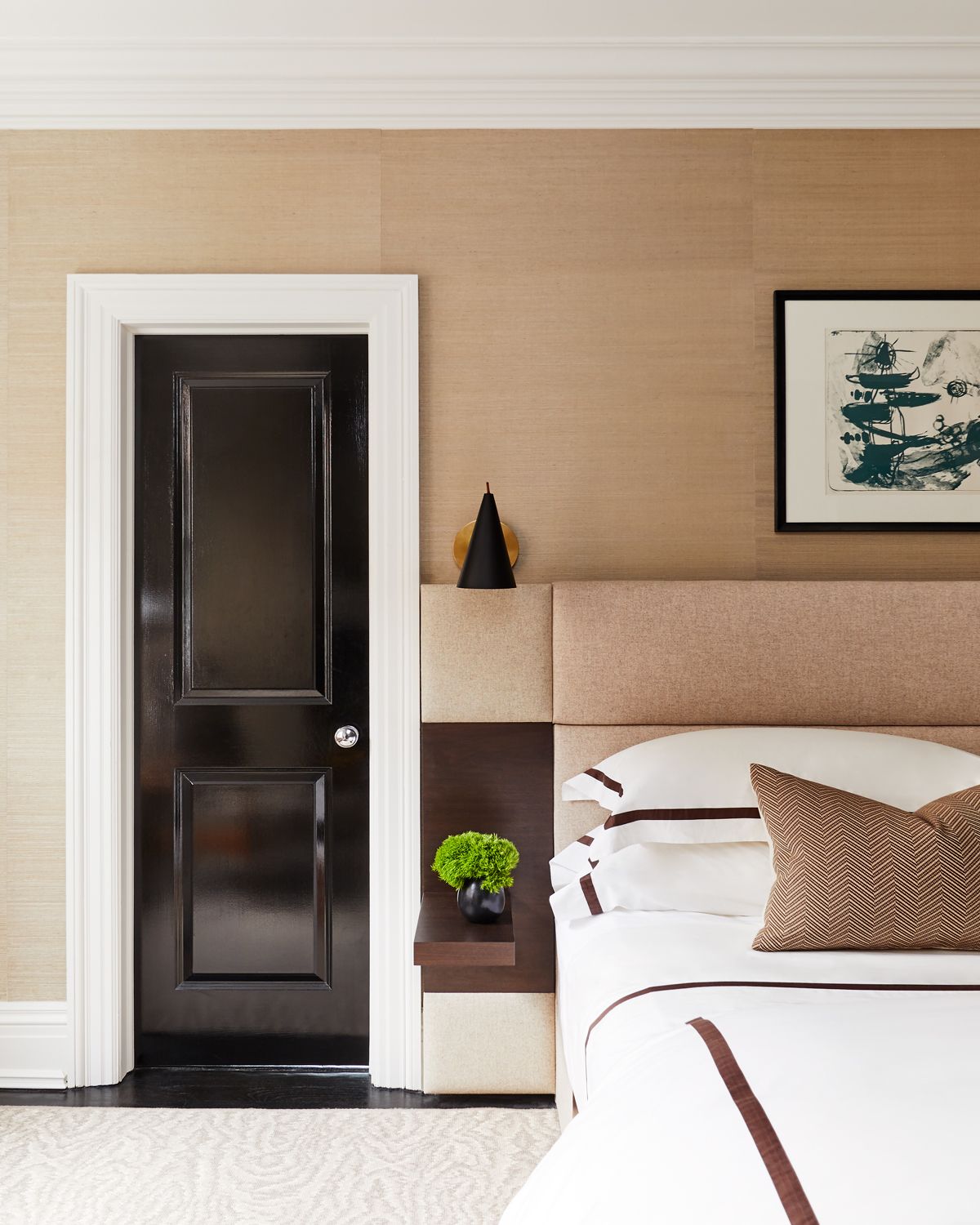 When competing for space in a small bedroom, every inch matters. If you can avoid placing a bedside light on the table next to where you sleep, you'll save precious room for other things. Step forward Alexander Reid with these storage and bedroom lighting ideas. 
"Try incorporating custom-sized floating shelves instead of nightstands," says interior designer Alexander Reid. "And sconces instead of lamps, which can be bulky."
4 Designate a place for every item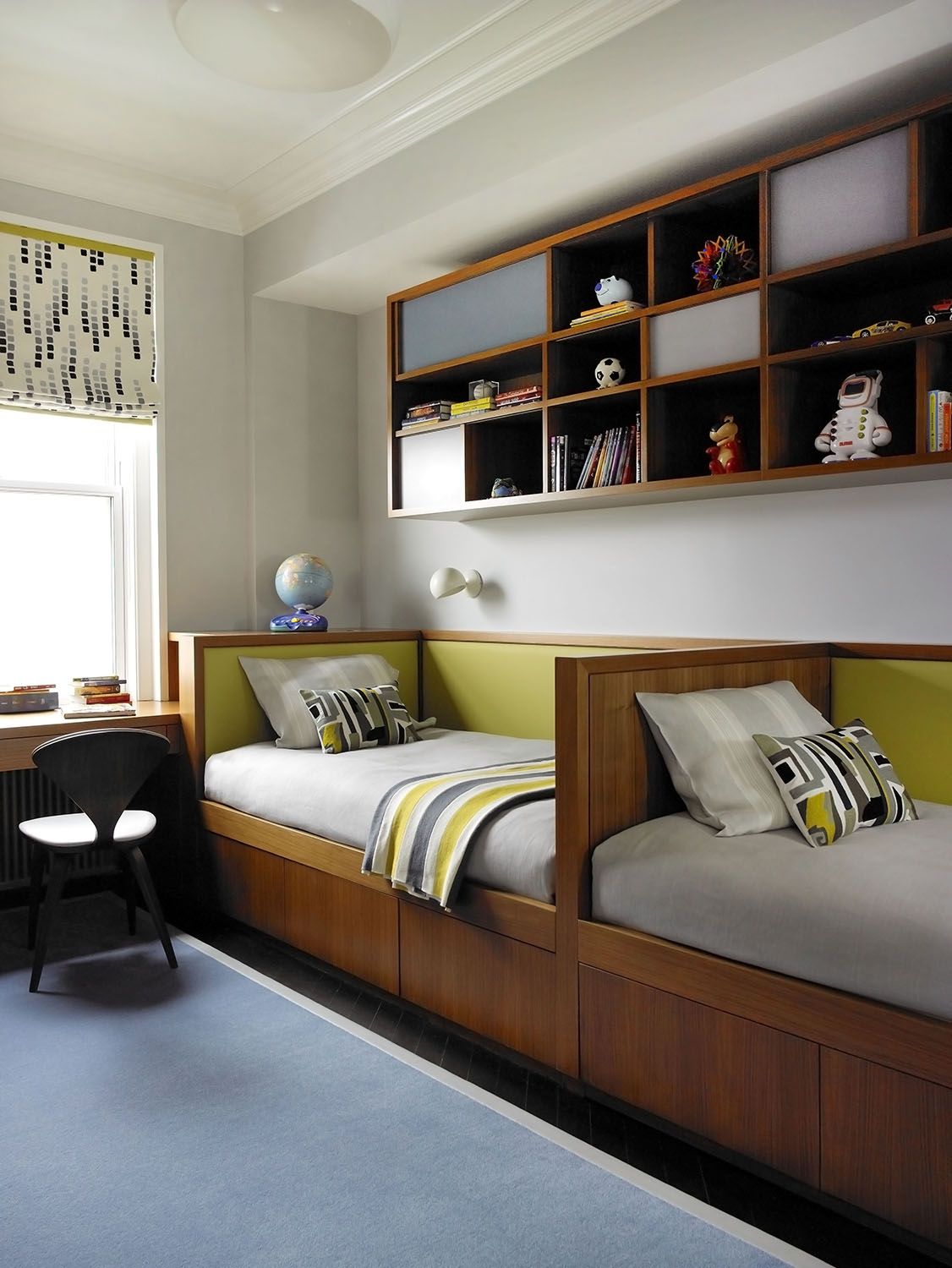 Just like sofas and coffee tables, beds can be dual-purpose too, offering hidden storage when done well. And who said bunk beds need to sit on top of each other?
"Implement clever storage to ensure that each item has its special place," says interior designer Amy Lau. "This could mean incorporating interesting shelving, a desk, or even utilizing the space under the bed." 
5 Play up the intimacy of a small room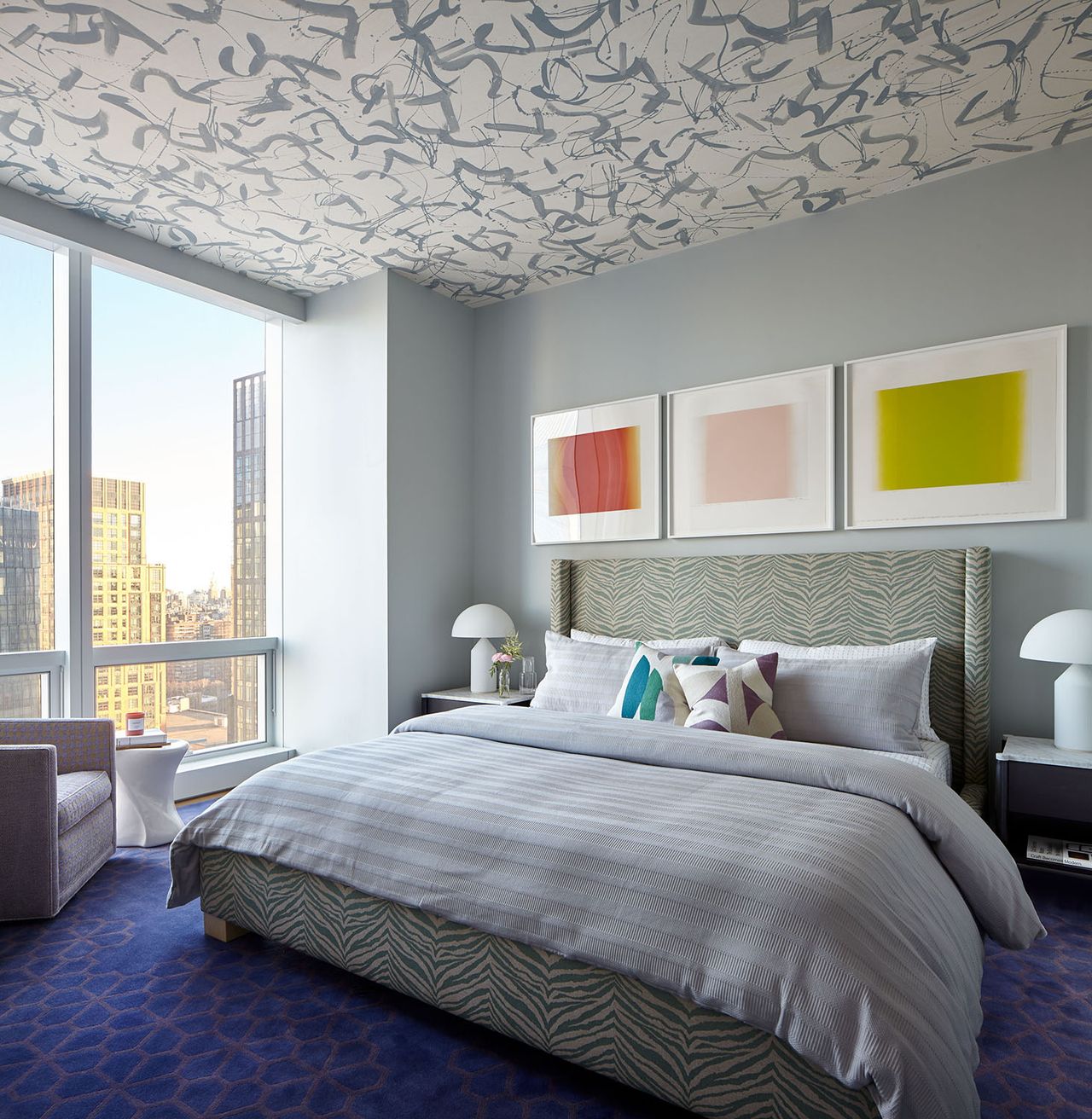 Contrary to conventional wisdom, going big on pattern in a small space can actually make it come alive, one of those master bedroom ideas to fall on when you want to be daring. 
"It may sound counter-intuitive, but if you layer a small space with pattern, color, textiles, and art it creates depth and interest," says interior designer Elena Frampton. "This actually helps to impart a sense of more space rather than less." 
6 Use furnishings and storage solutions that are multifunctional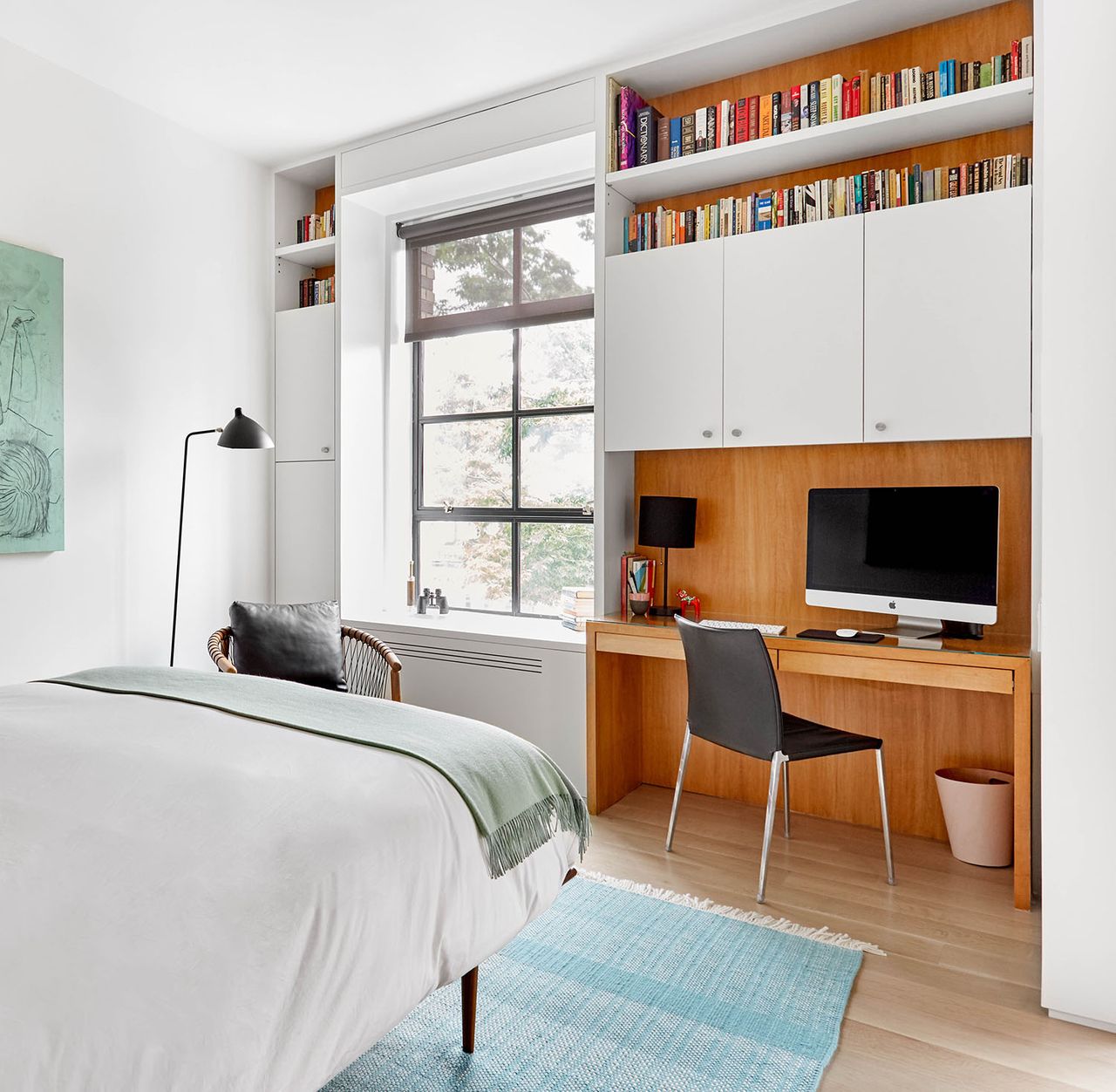 With so many more of us working from home, don't discount the small bedroom as a place you can claim a bit of office space.
"In a girl's bedroom, a multipurpose solution on one wall offers a workspace, storage, and display area," says interior designer Kathleen Walsh, proving this idea translates well into teenage spaces, too. "The top two shelves can hold books, mementos, small artworks, or even plants." 
7 Don't skimp on the rug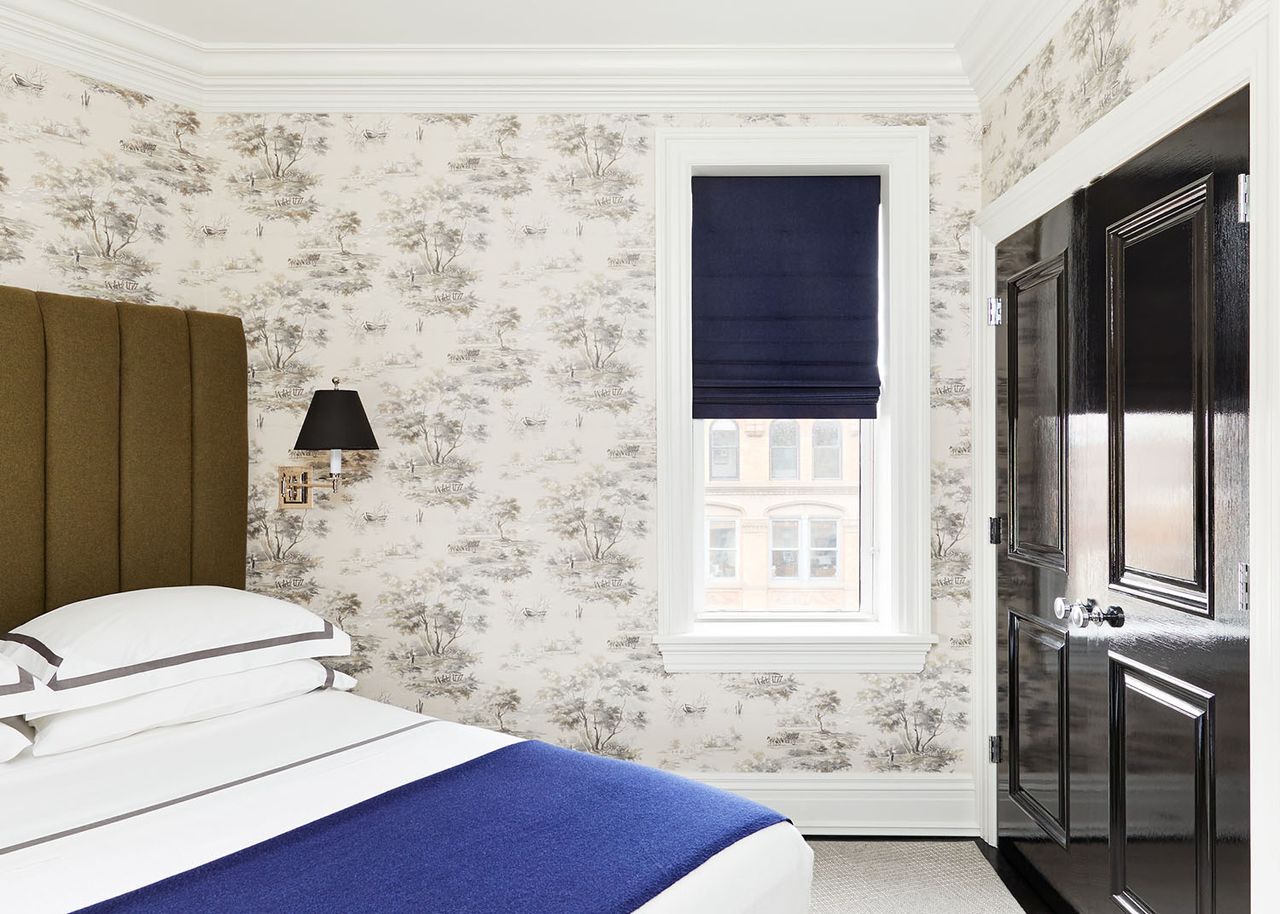 There are ways to create the illusion of space in a small bedroom, and it comes from the area rug you choose, and its size. Go big, but don't fill the space.
"I always suggest a custom-cut carpet that sits four inches from the walls," says interior designer Alexander Reid. "This way, all the furniture is able to sit on the carpet. In my opinion, nothing is worse than a dinky rug in a bedroom." 
8 Take risks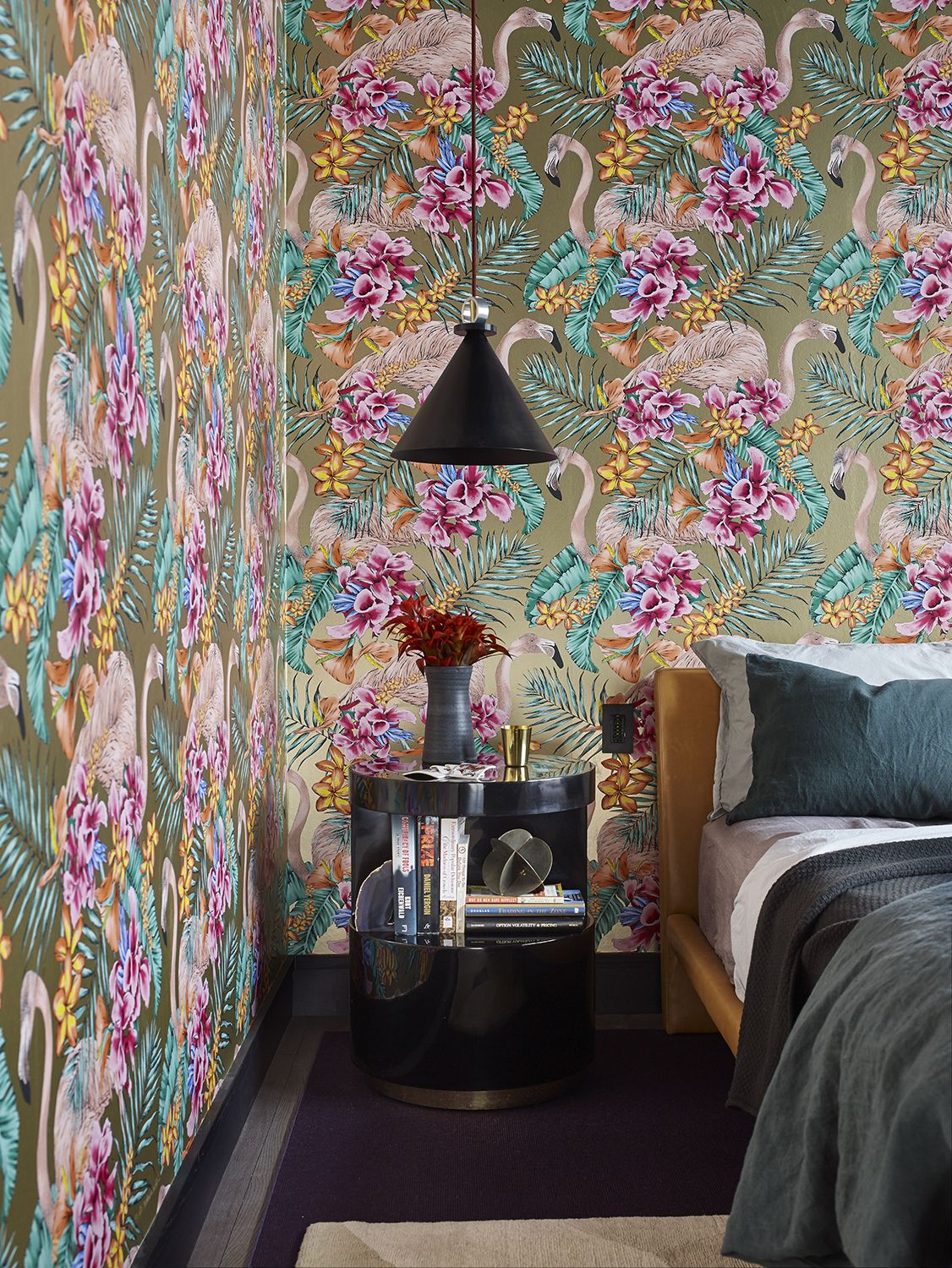 White bedroom ideas have their place. They can make a big, light, bright room feel, well, bigger, lighter and brighter. But a small bedroom is never going to be anything but small, really, so why not embrace it's cosiness with some stellar bedroom wallpaper ideas?
"White only sharpens and defines space, so that's not the way to go in this instance," says interior designer Elena Frampton. "I like bold concepts for small bedrooms and bringing in materials and patterns that might normally be outside the client's comfort zone. Flamingo-print wallpaper comes to mind!" 
9 Ditch the heavy draperies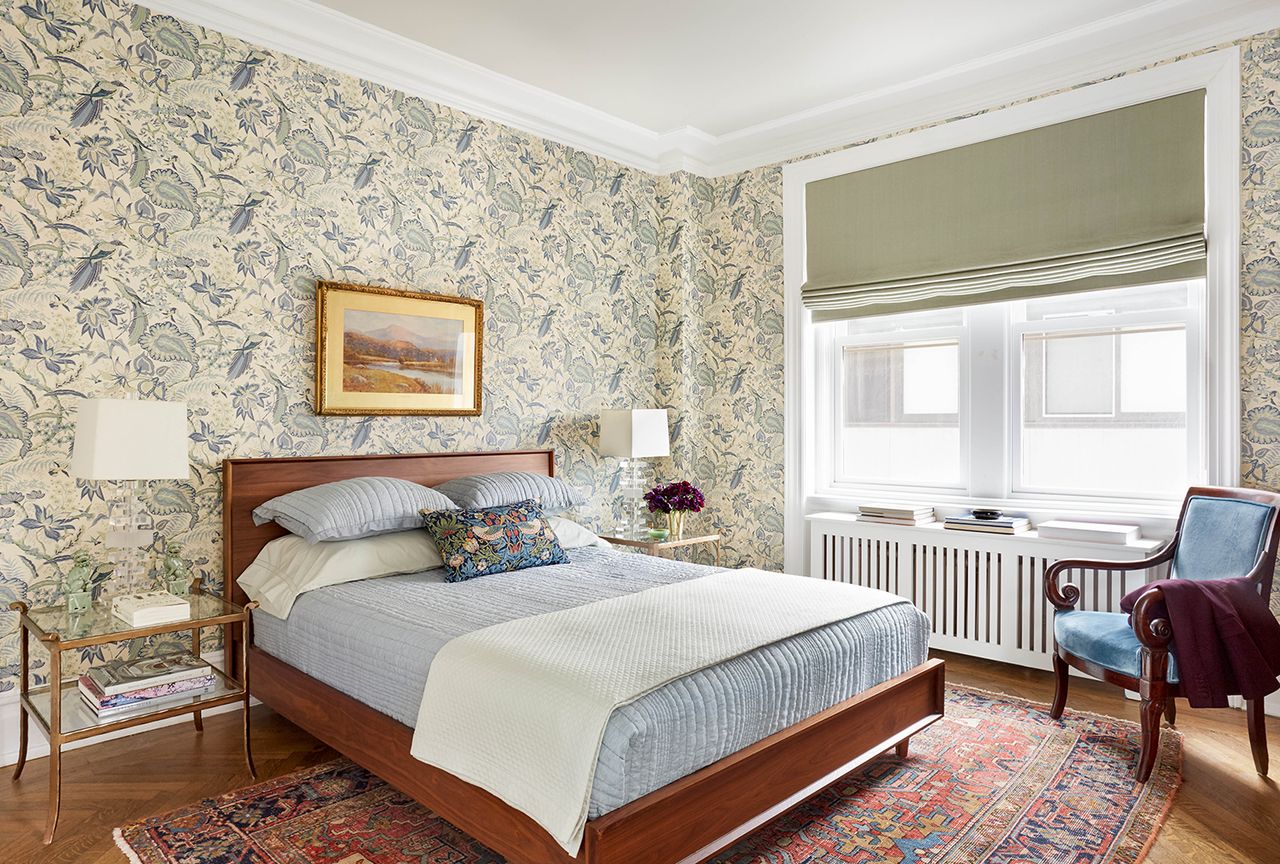 The more you intrude into the room with heavy fabrics, the more you minimize the feeling space the room has – this is where blinds come in as a practical solution.
"Minimizing window treatments can make a difference in a small bedroom," says interior designer Kathleen Walsh. "Consider sheer shades or blackout-lined roman shades for privacy." Bedroom curtain ideas can be left for bigger spaces.
10 Think big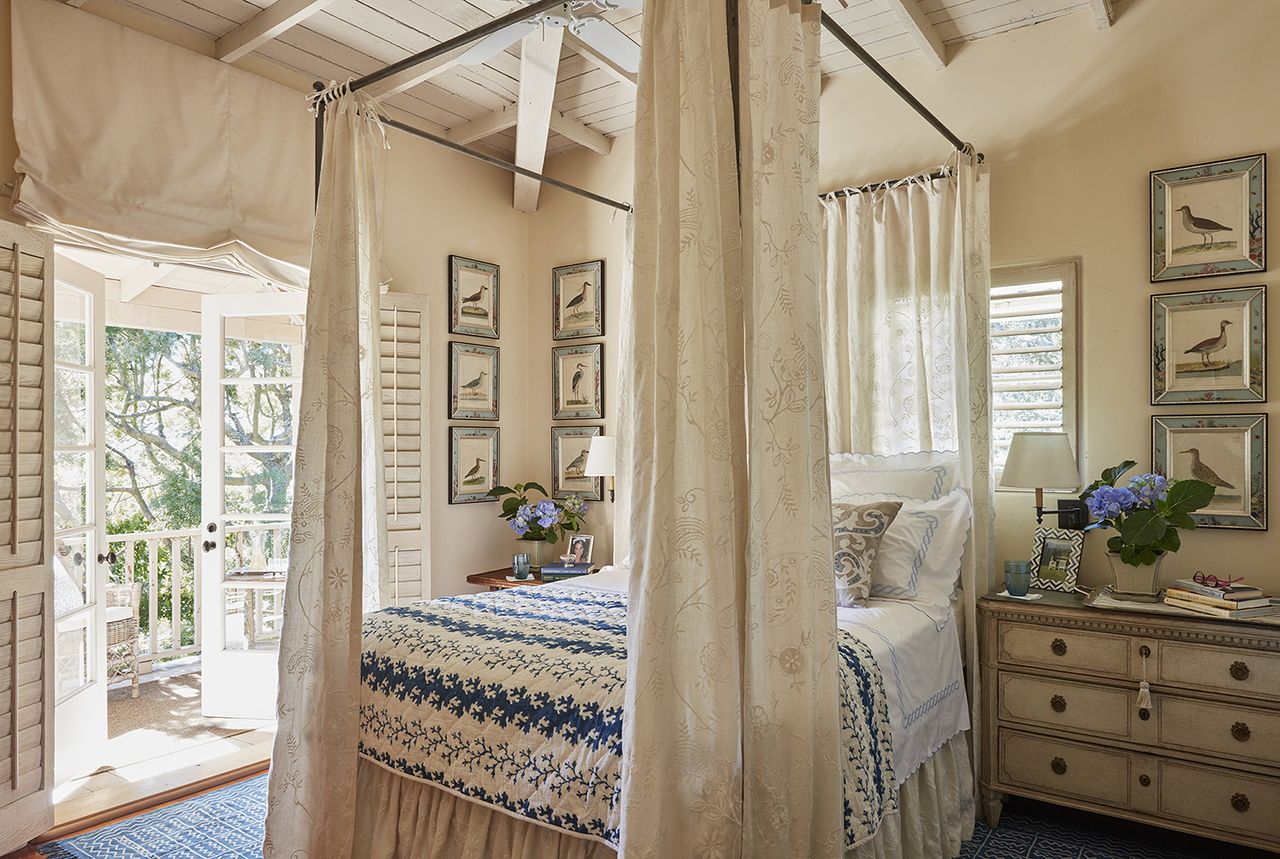 Yet more counter-intuitive expert advice for small bedrooms, but it does have a logic to it to go big on what pieces you place in it. 
"Large-scale furniture can actually expand the appearance of a space," says Suzanne Tucker. "Use a four-poster bed to create verticality, adding a canopy if your ceilings are low. With high ceilings, however, an open canopy makes the most of the volume."